After the fabulous feedback that we have received about our Brownie Selection Boxes, we are excited to be offering them on sale each week for you to buy and have delivered to your chosen address.
Whether you would like to gift something sweet and delicious to a friend or loved one, or just to indulge in and enjoy for yourself – no excuses needed!!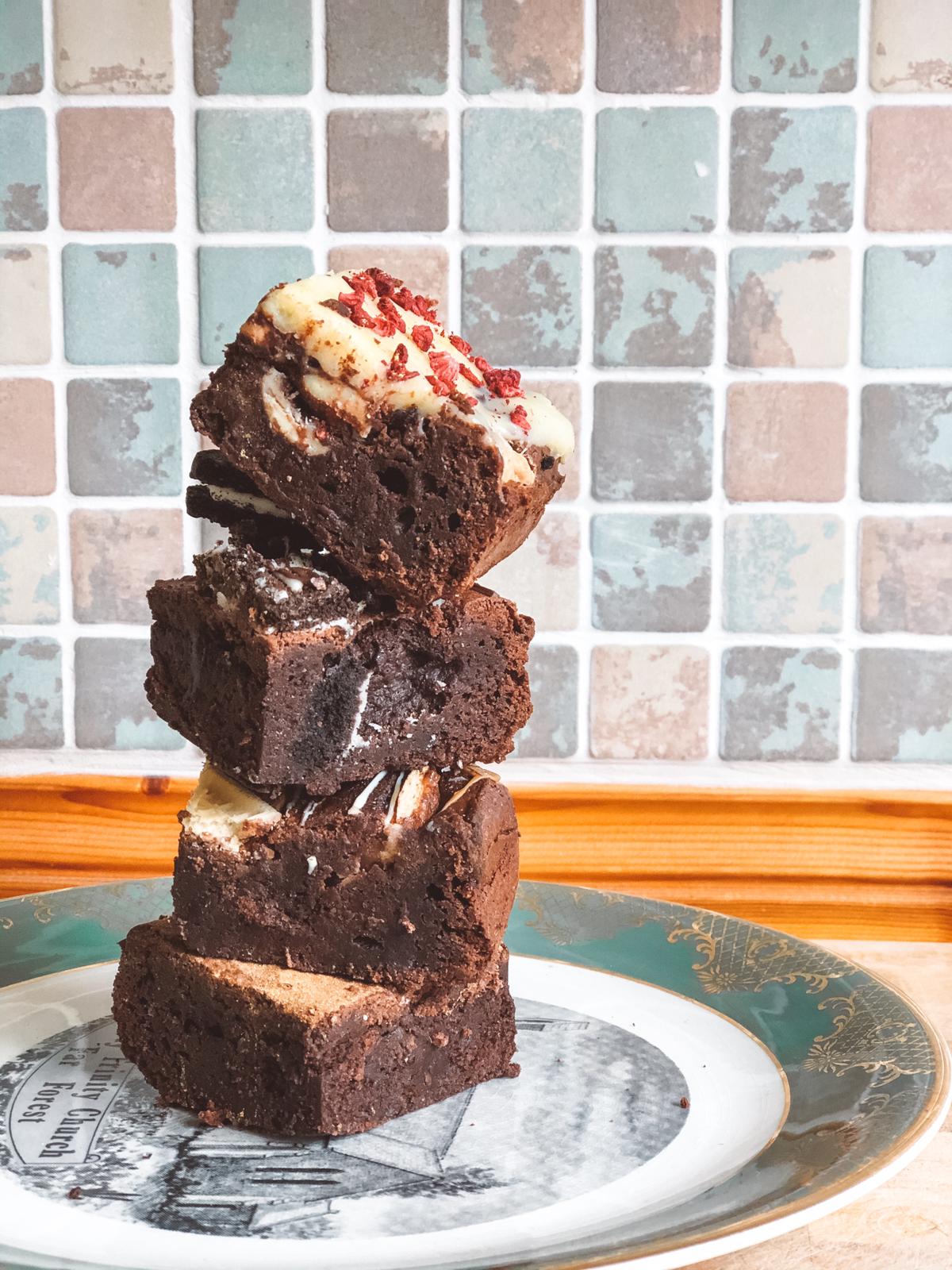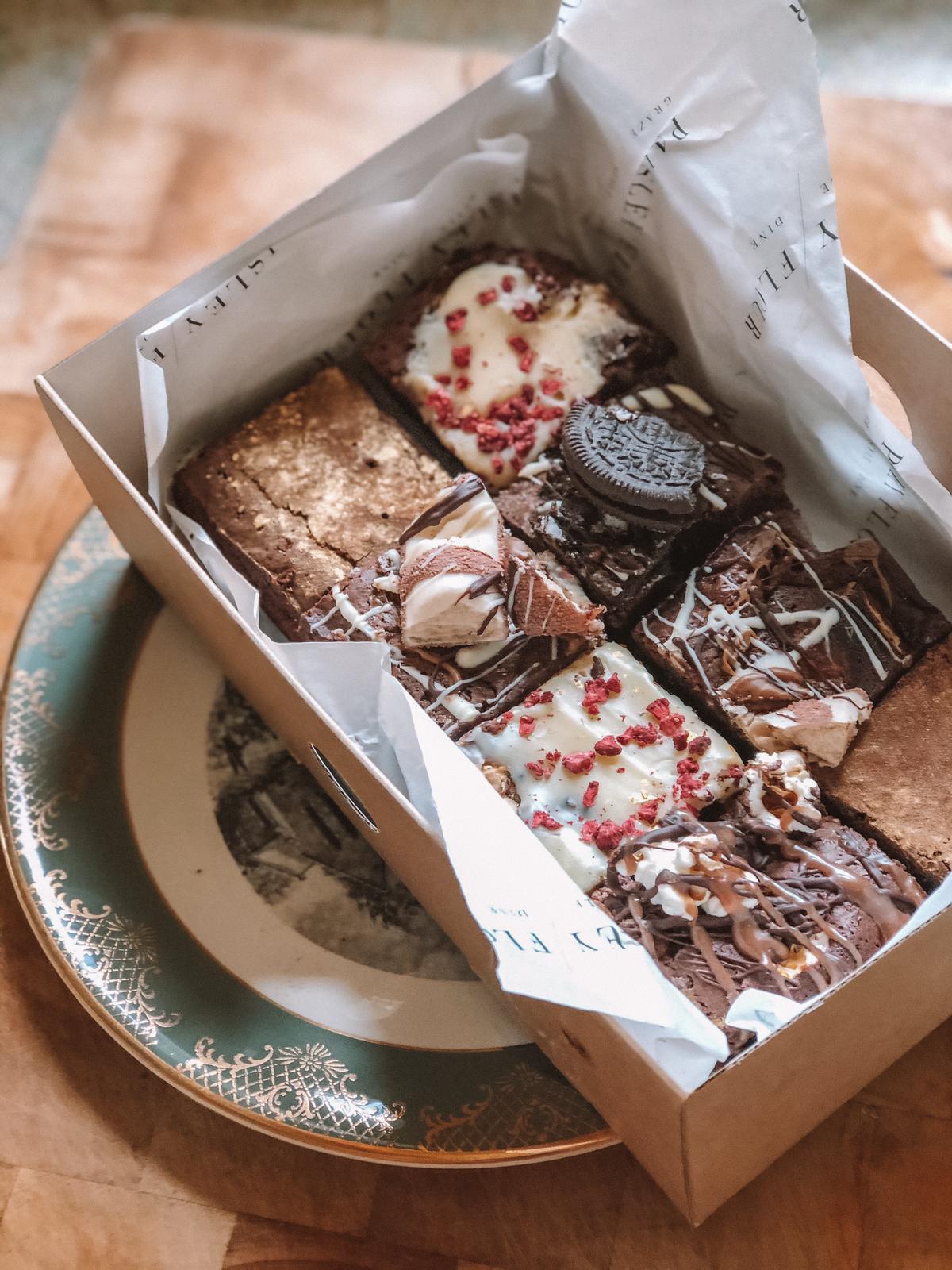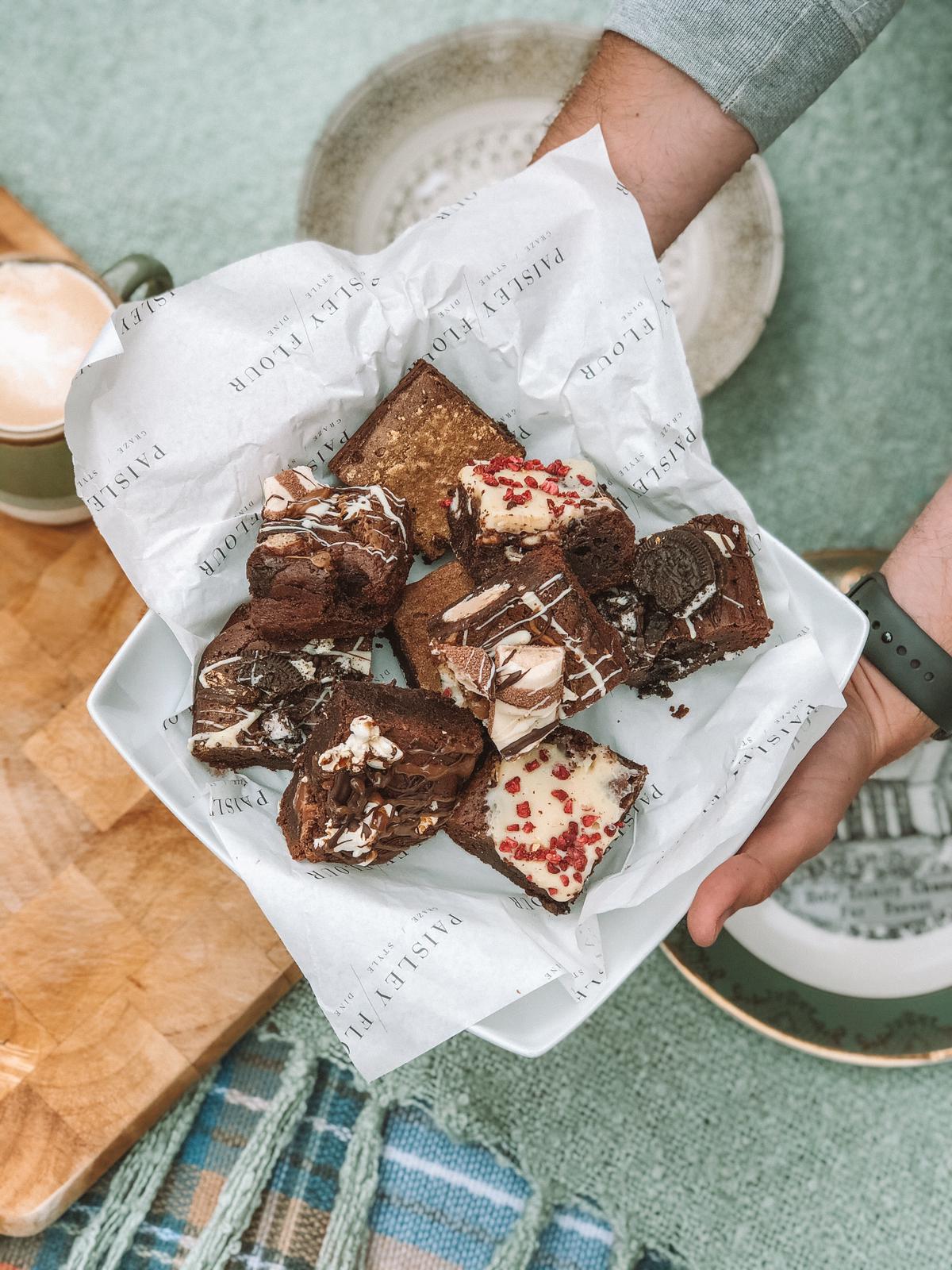 GET IN QUICK – THURSDAY 13TH AUGUST IS OUR LAST BROWNIE BOX DELIVERY DATE!
After a fabulous few months of offering our #PaisleyBrownie Selection Box service, we regret that as of Thursday 13th August we will no longer be firing up the oven weekly to bake our gooey treats!
Be sure to place your order by 3pm on Tuesday 11th August so as not to miss out on our last weeks delivery!
ORDER BY 3PM ON A TUESDAY FOR THURSDAY DELIVERY
These squidgy chocolate bakes are full of flavour and we are confident you will be impressed!
We have packed these goodies into small parcel sized eco friendly boxes
★ Nutty Nutella Rocher
★ Bueno Cappuccino
★ Oreo Cookie 
★ Jaffa Orange
★ Mint Chocolate Aero
★ Raspberry & White Chocolate
★ Paisley's Traditional Chocolate Brownie
★ Salted Caramel Popcorn
Also – our flavours run throughout the whole of the brownie, and not just the top – so be prepared for every bite to taste amazing! We box them up in our branded packaging and send them out to your nominated address – wanting to add a personal message? Just include in the notes section at checkout and we will print it up on a label on the box!
ADD YOUR PERSONAL MESSAGE AT CHECKOUT..
Local orders will be delivered by one of our drivers, all other orders will be posted via courier.
We hope you love your brownie boxes, but regret that unfortunately, they are not suitable for those with dietary requirements or allergens as our ingredients include: Milk / Gluten / Soya / Traces of nuts
Delivery to UK only. We are proud to use Fully Compostable & Recyclable packaging where possible. Your orders will be packaged in a small box with recycled paper to help keep them safe!
Price includes 8 x #PaisleyBrownies Selection Box with local drop-off or courier delivery on Thursday
Orders which are sent via DPD may use your phone number for tracking
Please also enter the correct address for where you wish your brownies to be sent & include any personal messages in the notes section