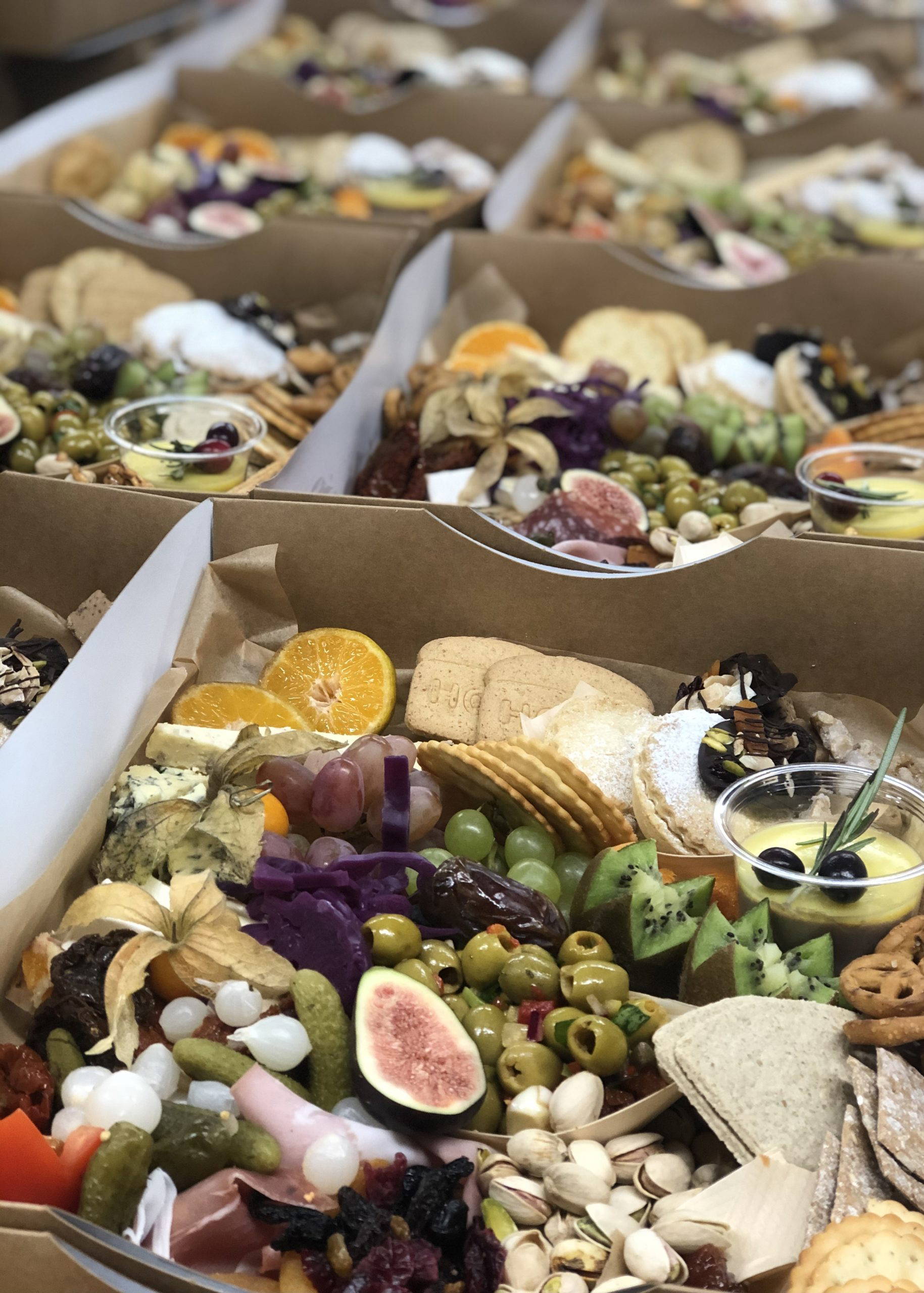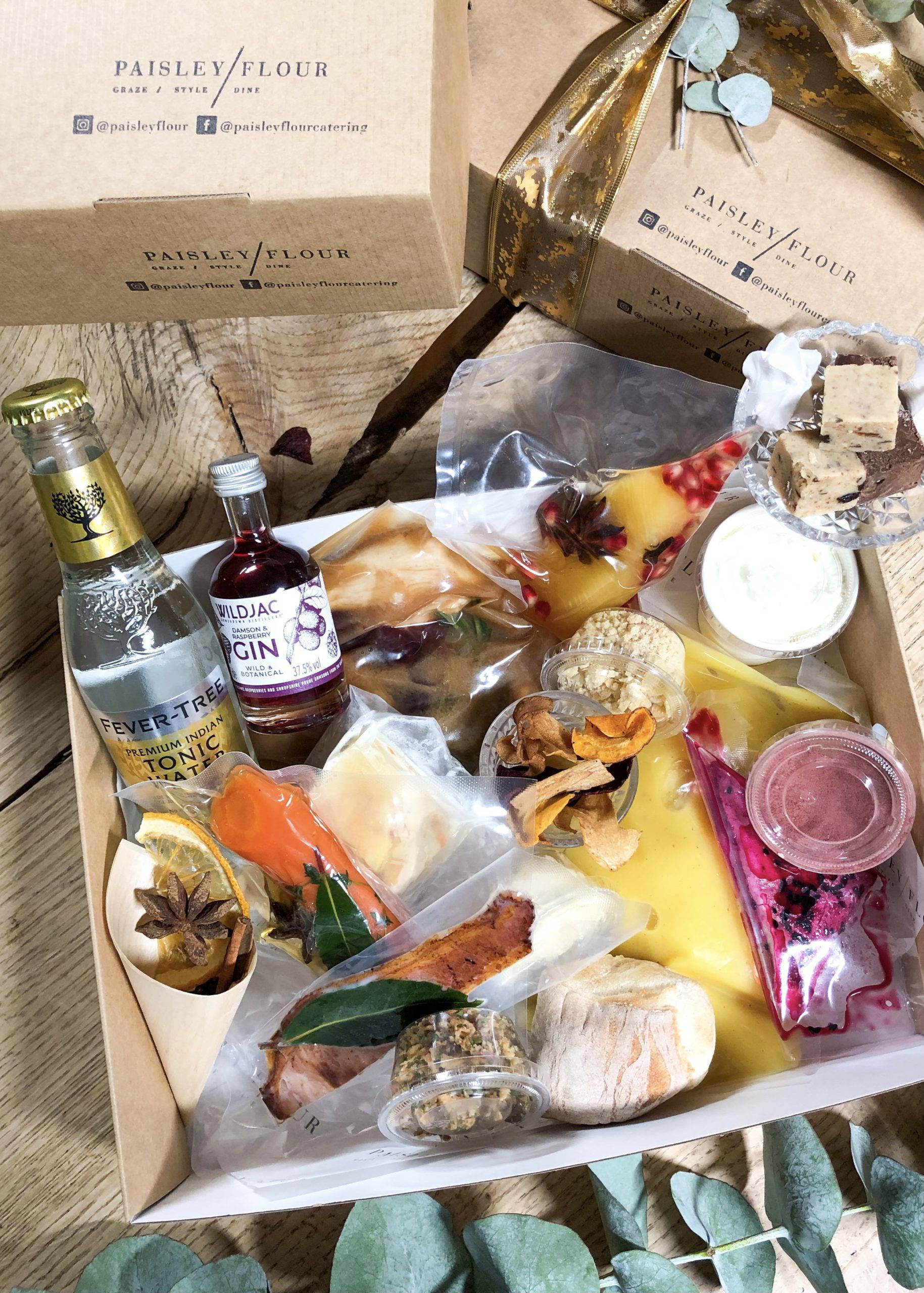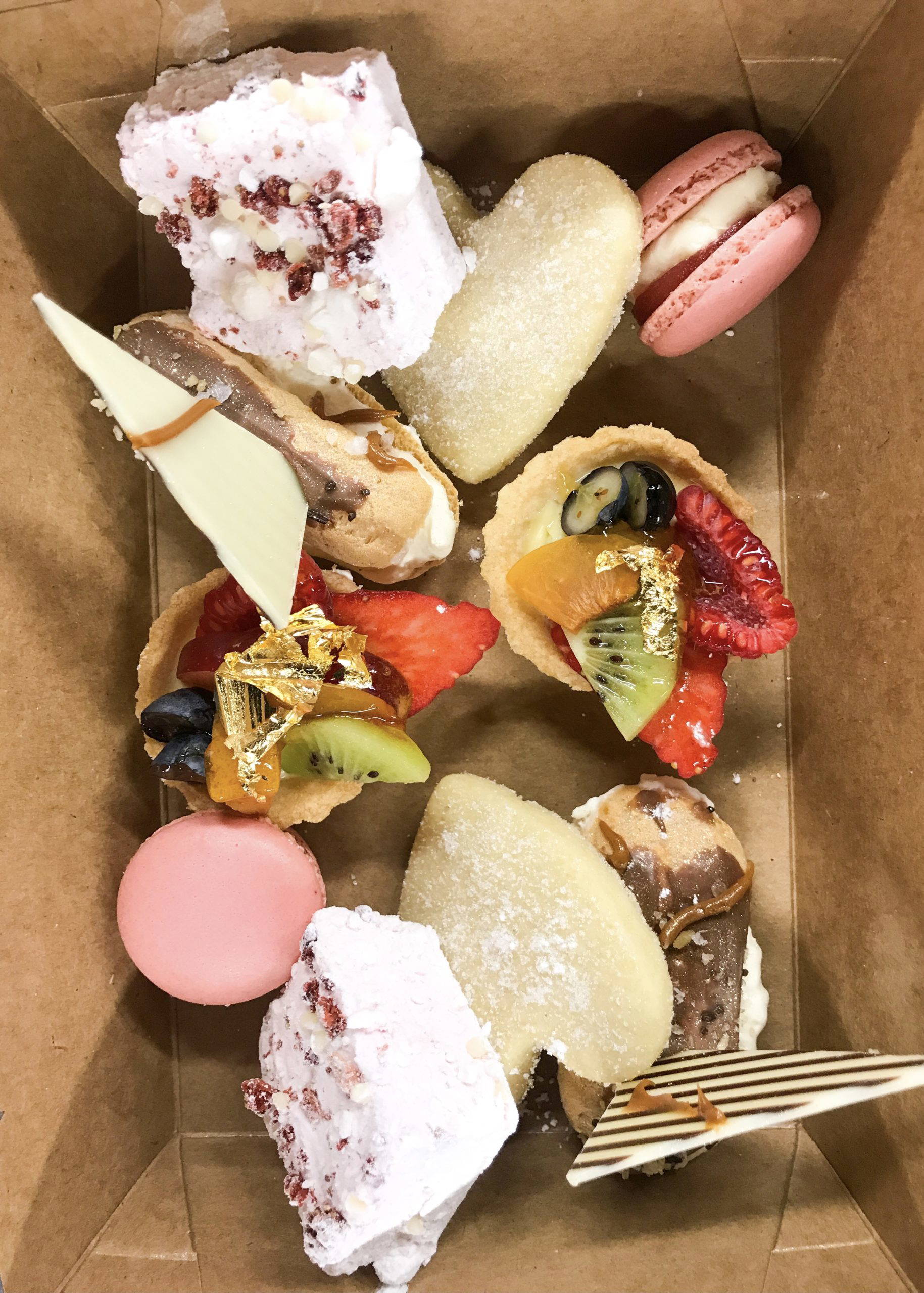 The Paisley DIY Three Course Meal Box was designed to offer you some a Paisley dining experience in the comfort of your own home! By ordering one of our boxes for collection, we take care of all of the prep – so all you have to do is minimal cooking (.. and a little washing up!)
We currently have the following menu available. It includes a set Grazing Box starter, a choice of main course, and a set dessert course.
Your food is prepped by our Chefs, and boxed in our biodegradable packaging. Upon collecting from our Bewdley unit, you will be provided with some simple reheat/cooking instructions.
Any questions? Give us a call on 01299 266059 – we are happy to help!


Please note this menu is available for collection only from our Bewdley unit Friday's only unless otherwise agreed.
MENU
BASED ON TWO PEOPLE SHARING
All boxes are individually packaged for 2 people to share between themselves. 
STARTER
Paisley Grazing Platter Box – 1 x Box Between 2
Speciality Cheeses, Cured Meats, Antipasti, Dips, Locally Baked Bread, Crackers, Chutney, Dried Nuts, Dried Fruit, Seasonal Fruit, Vegetables, Dips
You will receive ALL of the above
MAIN COURSE
Please Choose 1 (same for both people)
 Pulled Beef Wellington
w/ Wild Mushroom Pate & Spinach, Sweet Potato Puree, Fondant Potato
 Salmon Wellington
w/ Spinach Puree, Root Vegetable & Potato Rosti 
 Root Vegetable Wellington
w/ Sweet Potato Puree, Potato & Herb Rosti
 Free Range Chicken Breast
w/ Wild Mushroom Risotto, Parmesan Tuille & Roasted Chestnut
All served w/ Seasonal Steamed Vegetables 
DESSERT
Assiette of Paisley Mini Seasonal Desserts 
Usually – Tart, Meringue, Poached Fruits, Brownie Bites etc 
** All cooking instructions supplied w/ food on collection **
♥ 
FRIDAY COLLECTION ONLY 
Priced @ £35.00 p/head