What's on at Paisley Flour?
Watch this space to keep up to date with all of our upcoming Pop-Ups & Events. We are still in the planning stage for many of our events, but we have some very exciting opportunities coming up.
Here you can find all of the information regarding our up and coming pop-up events! 2020 has certainly thrown a curveball into the works, and so we are adapting our services and offerings for the remainder of the year…
Our HQ is based at Bewdley Business Park next to the Wyre Forest Centre. We recently had a kitchen extension within our unit and moved our 'Secret Restaurant' up a level (quite literally..) Our large Banqueting table had a makeover and we cannot wait to get back to hosting our Secret Dining Events where you and your friends can come along and enjoy some delicious Paisley food within our new restaurant setting!
In the meantime, we are hoping to host several events for you to book onto and enjoy as things slowly return to the new-norm. As government guidance is ever-changing, we have unfortunately had to postpone a number of events that we had coming up. We are confident, however, that we will be able to host several pop-ups, demos and Secret Dining events within the next couple of months!
CHECK OUT OUR FACEBOOK PAGE for all current events and more info.
On Saturday 21st November you are invited to come along from 10am, to get in the festive spirit with us!
Add a touch of homemade charm to your Christmas as you build from scratch, your very own Christmas wreath that you are welcome to take home with you!
This class will be run by a professional florist, Helen Humphrey, who will guide you step-by-step as you create your very own masterpiece!
Held at our HQ in Bewdley, Paisley Flour will be serving up some Seasonal Soup, Homemade Cheese Twists, Nannies Minced Pies, and a glass of Mulled Wine!
You are also welcome to purchase drinks from our bar on the day.
Book tickets for this event now.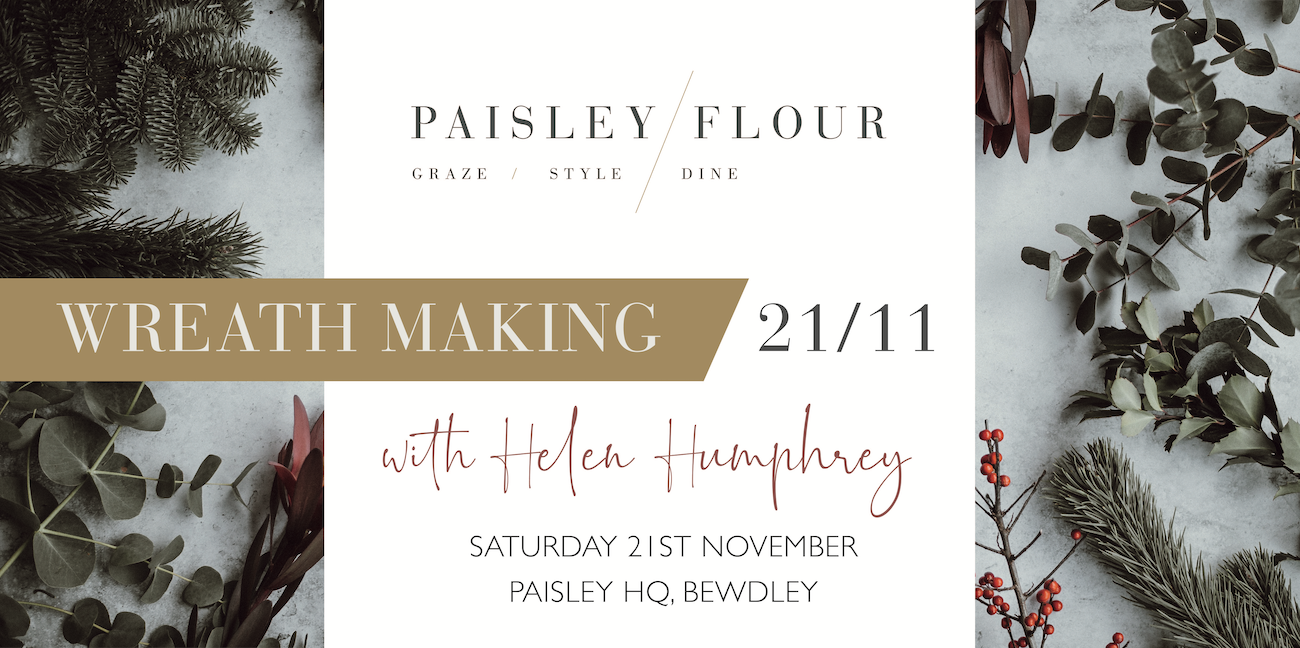 Previous Events:
'Eat to the Beat!'..
Sunday 27th September 2020
Paisley Pop Up @ Mimi's (56 High St, Stourport-on-Severn DY13 8BX)
w/ Live Acoustic music from David Small 
Watch this space for more info coming soon! An exclusive event at a fabulous venue in Stourport – book a table, come along, and enjoy some Paisley food whilst listening to local musician, David Small. This is a ticket only event which require pre-booking via our website. Coming soon!…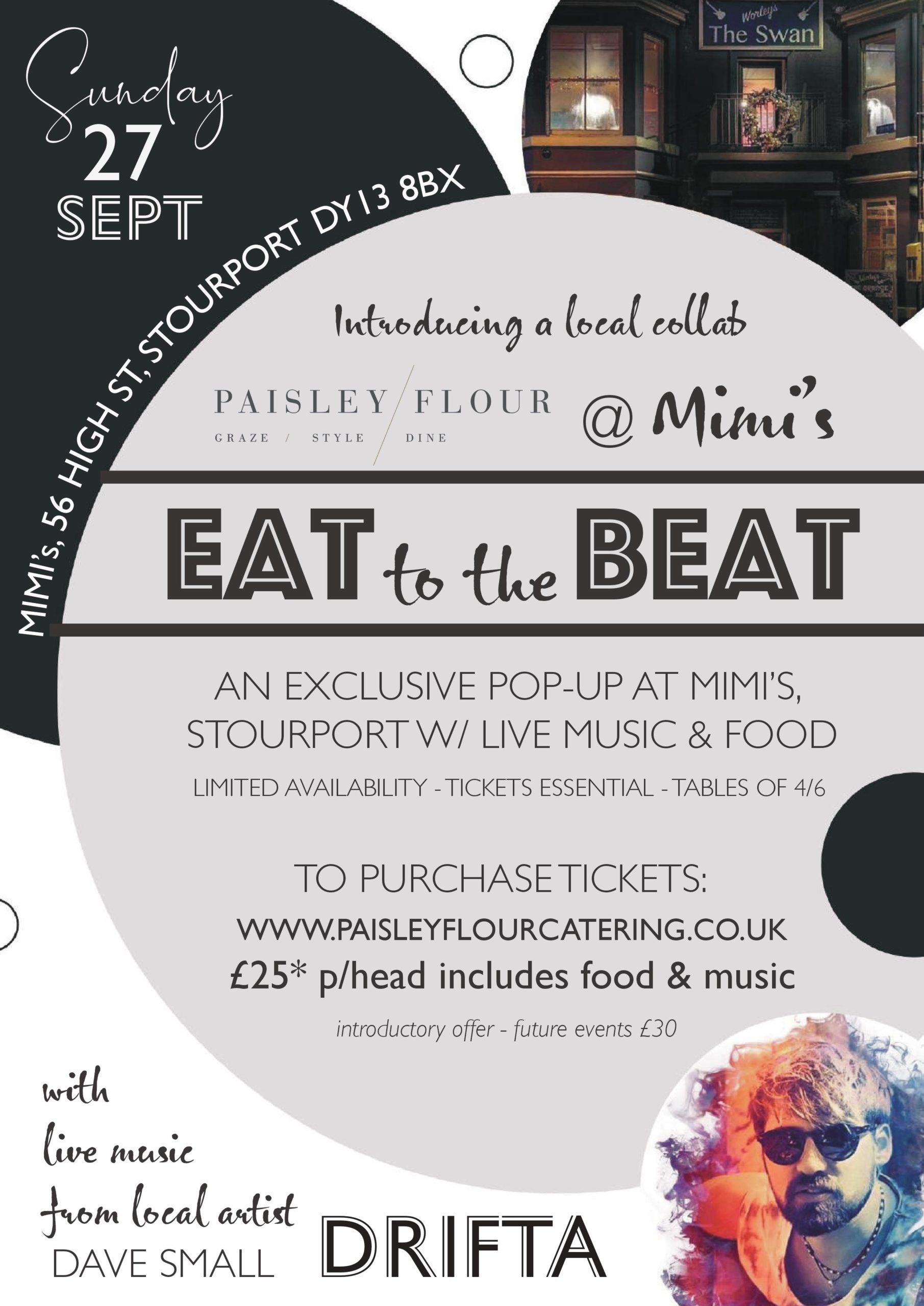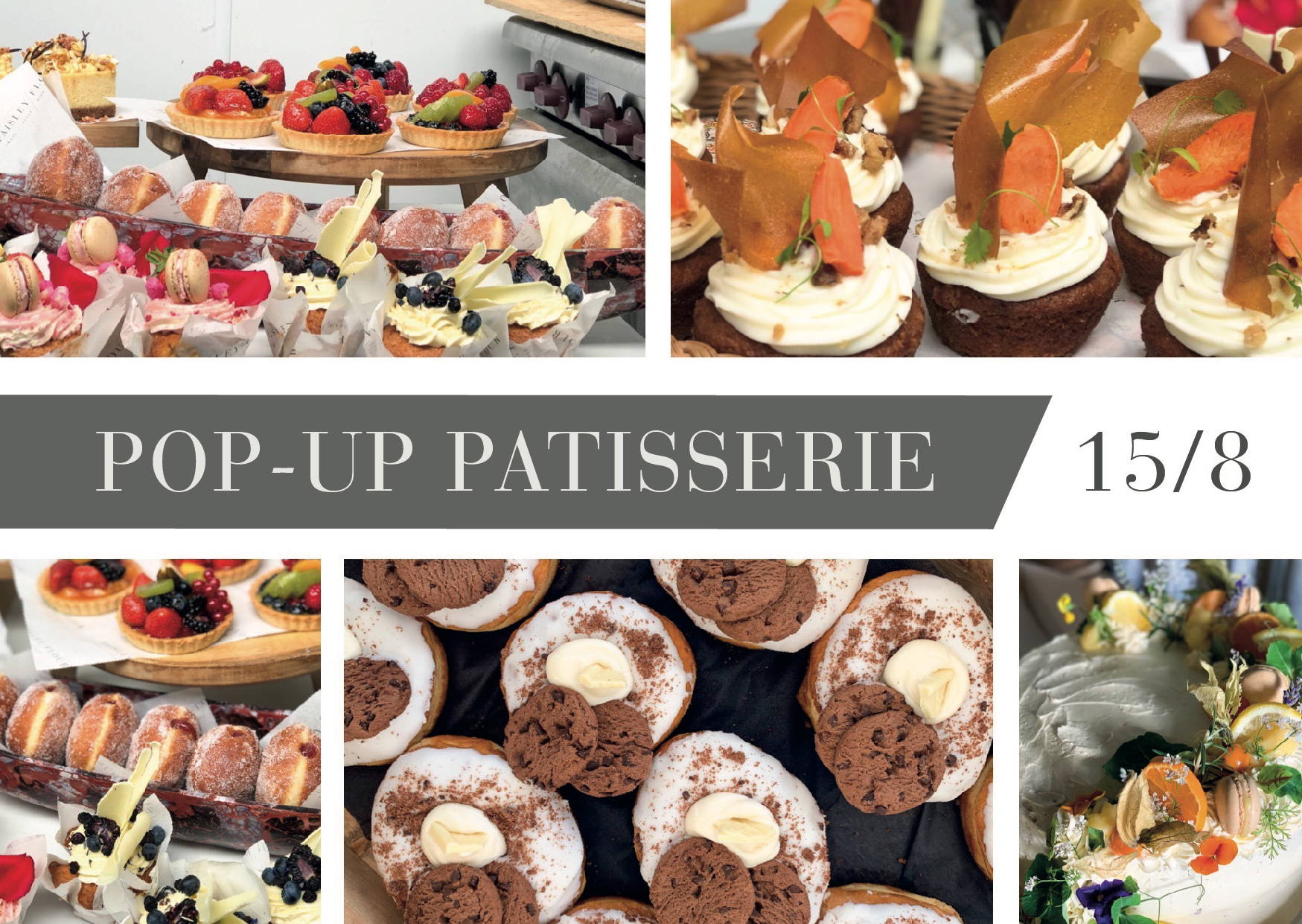 We are back! After the success of our last (& first ever) Pop-Up Patisserie – we are very excited to be bringing you a selection Pastries / Cakes / Doughnuts / Eclairs / Breads & anything else the Chefs feel like cooking up once more!…
There will be a selection of our favourite deserts, patisserie products & treats for you to come choose from.. + Nespresso Coffee / Tea / Fresh Local Juice
There will be a few extra measures in place for our next one to reduce queuing times (& of course keep social distancing measures in place)
– Our menu will be available to read whilst you queue to cut down on order times
– There will be 'Ready-to-go' boxes available with a mix of favourites
+ There will be extra bakes on offer! 🥰
PLEASE NOTE THIS IS A TAKE-AWAY SERVICE
*Cash & Card payments accepted on the day

Saturday 15th July – 10.30-2.30 (or until sold out)
Paisley HQ, Unit 14b Bewdley Business Park DY14 2TZ
(turn right at Banbury Windows & Doors, follow down through the gates, bare right, second set of gates, our unit is on the end)