So here is the first of my blogs for 2020! Only a month late but I do intend to keep them up this year
😂
Here at Paisley we have so many exciting things going on it's easy to get carried away! Our diary is looking fabulous these next few months but here is what February had to offer!!..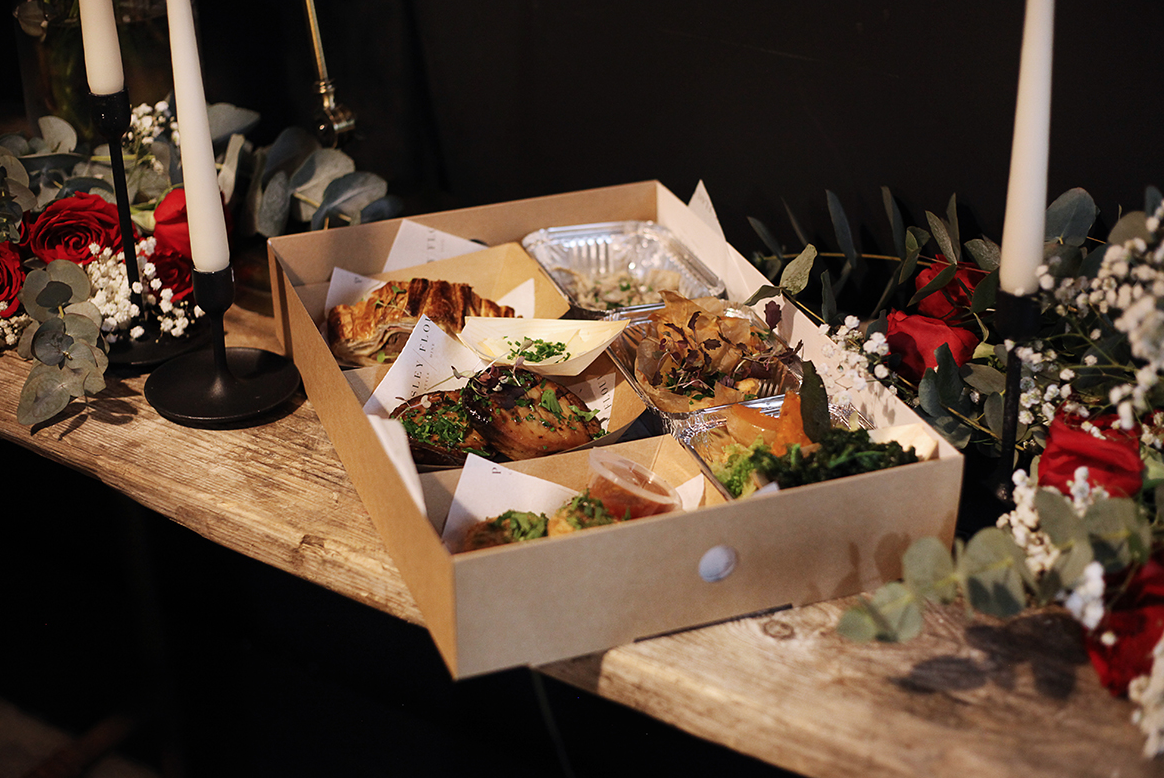 Wow! What an impact Valentine's Day had on us this year! ❤️ Every year we take more and more orders, and you really do spread the love! So thanks for sharing your wonderful pictures of years gone by and recommending the #PaisleyLoveBox to your friends and family. All of the feedback that we have received has been incredible which I cannot thank you enough for because, let's face this is the reason why I do what I do, and why I love creating food!! 😍 Already thinking about next years boxes!..
As you all know, I am not one that can sit still for very long on the same ideas.. especially when it comes to kitchen gadgets. I have been wanting a Thermomix for quite some time but as they are quite an expensive piece of kit for any kitchen, it has been quite an investment. However, after having one in our kitchen at work for the last two months, I cannot begin to tell you how it's changed the way I think about the way I cook at home. 
The Thermomix has always been sold to me as a gadget only Michelin star restaurants can have – how wrong was I!! Every kitchen in the world should have one!! So I decided to go and do the training to become an independent Thermomix advisor so that I can show all of you lot how wonderful they are and how it can become your kitchen angel! 😇
On the back of this I decided to launch my new interactive dining experience..  Graze, Style, Dine with Emma. This is a dining experience which will show you how you can present a beautiful grazing board, style it whilst I demonstrate how to use the Thermomix whilst cooking my style of food in the comfort of your own home. 

I will also be bringing a helper, who will serve and clean up for us so it really is a relaxing and fun evening to share with your closest friends and family – a girls night in, a birthday party, or just an excuse to have us come and cook in your stunning kitchen! Keep an eye out on our posts for more information about this!
Our next Secret Dining experience is being hosted Saturday 21st March 2020 by the very local Astley Vineyard in what will be our brand new secret dining space! We have created a beautiful menu for Astley to showcase their British wines. This will be seven courses, four wines, and don't forget you can still bring your own too! (Tickets available on our website)
We have also teamed up with Severn Manor which is a new menu and holiday manor house in Stourport. We will be celebrating Mother's Day this Sunday 22nd March 2020 with a stunning afternoon tea set in the charming backdrop of this estate. (Tickets available on our website)
This month has certainly been a wet one 💦🚣🏻‍♀️ and when the flood barriers in Bewdley were breached we decided it would be a nice gesture to give something back to those directly affected. 
We posted on Facebook our intentions to come and cook up a hot chicken casserole for those in need of something to lift their spirits and we were overwhelmed by the response! Everyone thought it was a great idea and it really goes to show how a small town can come together in a time of need! 💕
That same afternoon we had a visit from Hereford & Worcester Radio who popped to our unit and visited us as we were prepping the ingredients in our kitchen. 📻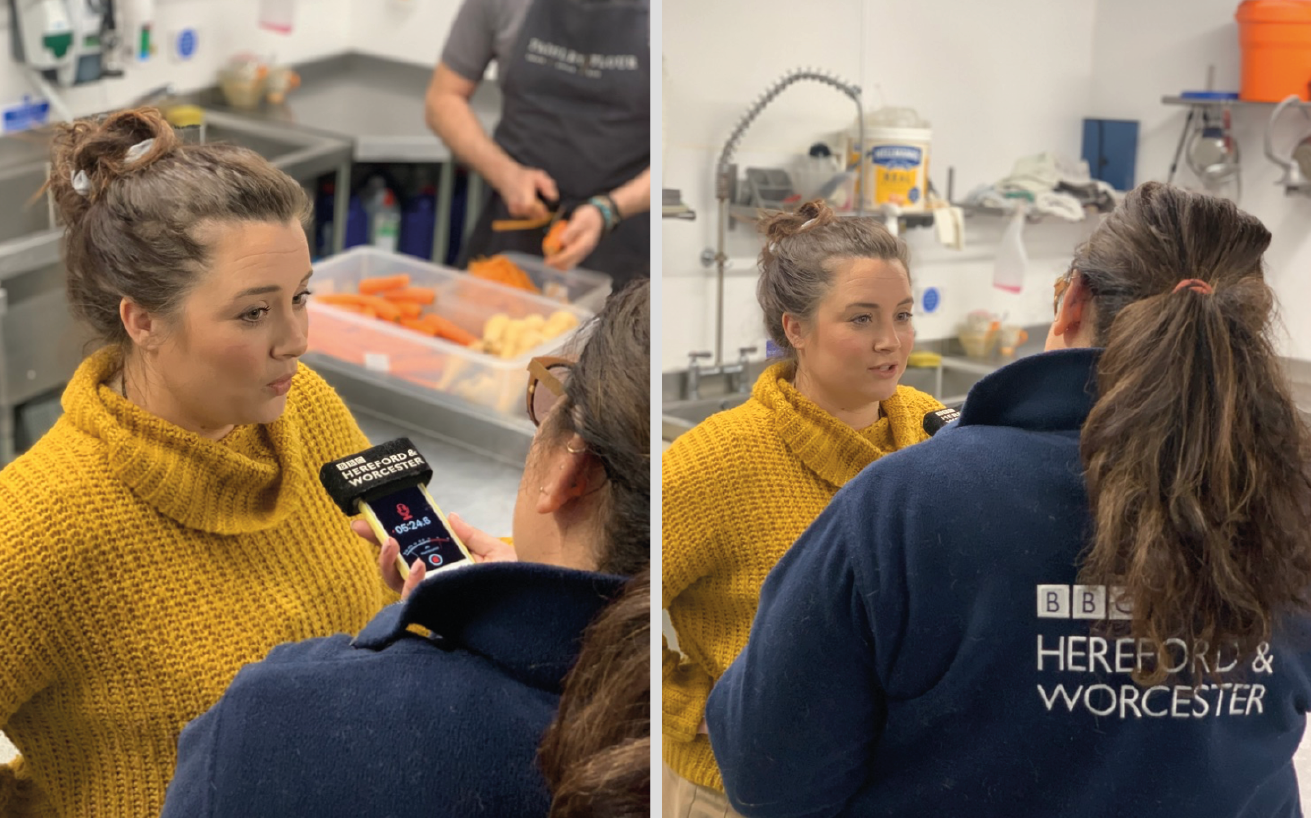 We are up at bewdley business park which is well away from all of the floods – great for us but not so good for the people down in the town! As I am born and bred in Bewdley I am well aware of how the floods and flood damage can affect people homes and businesses within the town, and thats why I decided I wanted to offer my support. 
We packed up two of our Big Pans and headed down into town to cook up one of our signature chicken casseroles. I would like to say a special thank you to Bewdley Farm Shop who kindly donated all of our vegetable ingredients, as well as to Tescos Bewdley, who were more than happy to donate a great range of drinks.. 🥔🥕🥦🥤

As many of you may know, my Dad owns a pub in Bewdley right along the river front. It's a blessing that all of these river front properties have been really well protected by the huge barriers, although the bridge closure has unfortunately had a massive impact on business. 
The river flooding is something which is really close to my heart. I remember when we lived at Beales Corner ourselves during the horrific floods in late 1999 / 2000 before we had the protection from the barriers. The damage and disruption can really get you down, so this time it's nice to be able to offer something to those affected. 🙈
Everyone involved in keeping the town safe, from the environmental agency workers, to the police and rescue teams, it's lovely to see how the people have come together. 
I have had a small business for the last 4/5 years and the local business have really supported me so why not give something back! 💜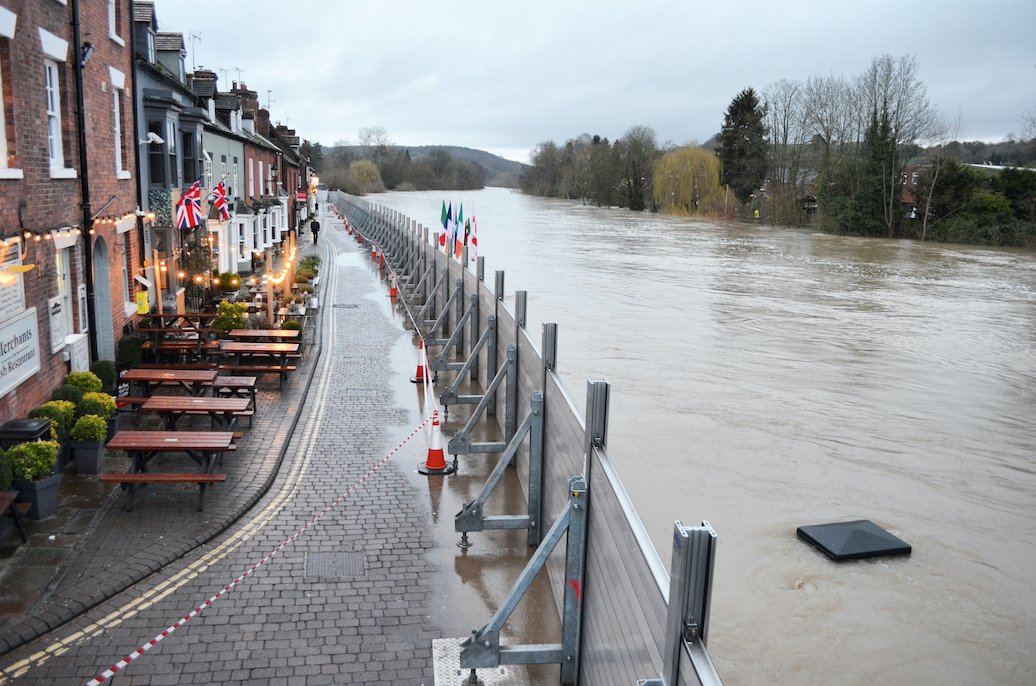 March is looking to be a ridiculously busy month and extremely exciting for me because I love chaos! change! And anything else that gets me more stressed! Haha So I have decided to extend our kitchen space and literally move upstairs downstairs! Pictures to follow!!..