Wow… just wow… what the hell is going on in the world? 🤯🤯
I was worried at the beginning of the month that I would not have anything to write about!! 😩 …
Just this time 3 months ago our heads were going crazy on the number of weddings we had booked in this year. The excitement was overwhelming and the feeling of where my little business was going and what we were going to achieve was more than what I could ever have imagined! 💖 …
I started this journey with chef skills and passion for food just over 7 years ago. I had a Ford Fiesta, a Big Pan and I worked from home in a kitchen no bigger than a 3x3m gazebo. It has certainly been a slow & bumpy journey for me; only in 2017 when falling pregnant with my son, Solomon, did I decide that it was time to grow the business…

The last 2 and half years have been tough trying to do the right thing with work, home and my son… and crikey, I can tell you it's been tough!
I am not lucky enough to have a family which can help me out financially, but to be honest, I don't need them for that. A shoulder to cry on and emotional support is all I ever need (there has also been a lot of this just recently!!) 🥺 So it's safe to say Paisley is my way of life, it's what I know best, what I do best, and it's something that I am very proud to have built.
Of course, being in hospitality also brings its additional unsociable tendencies – relentless hours, a huge amount of mental and physical graft (& stress!) but if you know me you would also agree that it's feeling I am addicted to! 🤪 … So understandably, this huge unprecedented situation which is so uncertain for everyone has definitely scared me.
2020 was supposed to be an incredibly exciting year for us… The plans, commitments and structure of Paisley Flour were truly coming alive and I was beginning to see the rewards of the huge amount of work, emotions, money and time that I have put in over the years. 💪🏼
There have been many a time I have missed out on sharing special moments with my closest ones. Weekends of festivals, fun family get-togethers, and just life in general with my partner Dave – who travels all over the country as a musician. I will never get back seeing my son grow up, the times he has been poorly at home and I have had to leave him to do a wedding or a function… all of these things feel a little lighter on my heart, knowing that this year was the year things were going to start to change. 💖

I have an incredible team of people who work for me, I know they feel the same as me about PFC, and are a real asset to the business. The boys in the kitchen and the girls in the office, all of which are waiting in limbo not knowing when we will all be returning to our busy little hive. It has only been just over a week without them and it just feels so weird not seeing them and in our normal routine. 💔 So Covid-19 … … … you can do one!!!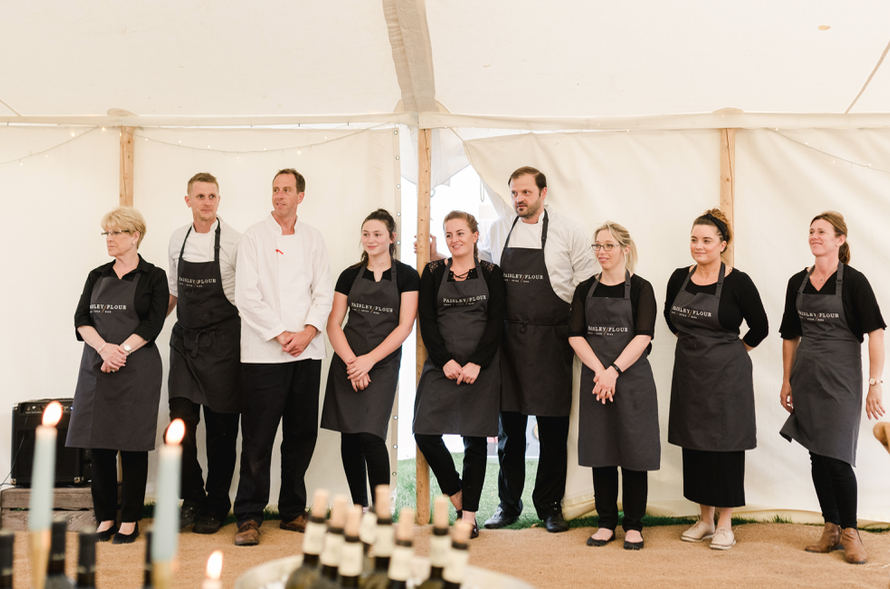 I'm now sat at home, all the staff furloughed until further notice… my brand new kitchen that was installed just 2 weeks ago along with our new Secret Dining space, all sat empty and waiting for the buzz to return!
I feel like my whole dream has been put on hold and a true real-life nightmare has hit us all. Life can get no worse … until I get to the 20th episode of Peppa Pig 🐷 … (although thank God for Peppa Pig!! 🙏) Combine that with potty training my little boy 🙈 … my 12 yr old Labrador letting off the worst 💨 nuclear weapon known to man!! … and suddenly those stressful days in the office feel like a million miles away!…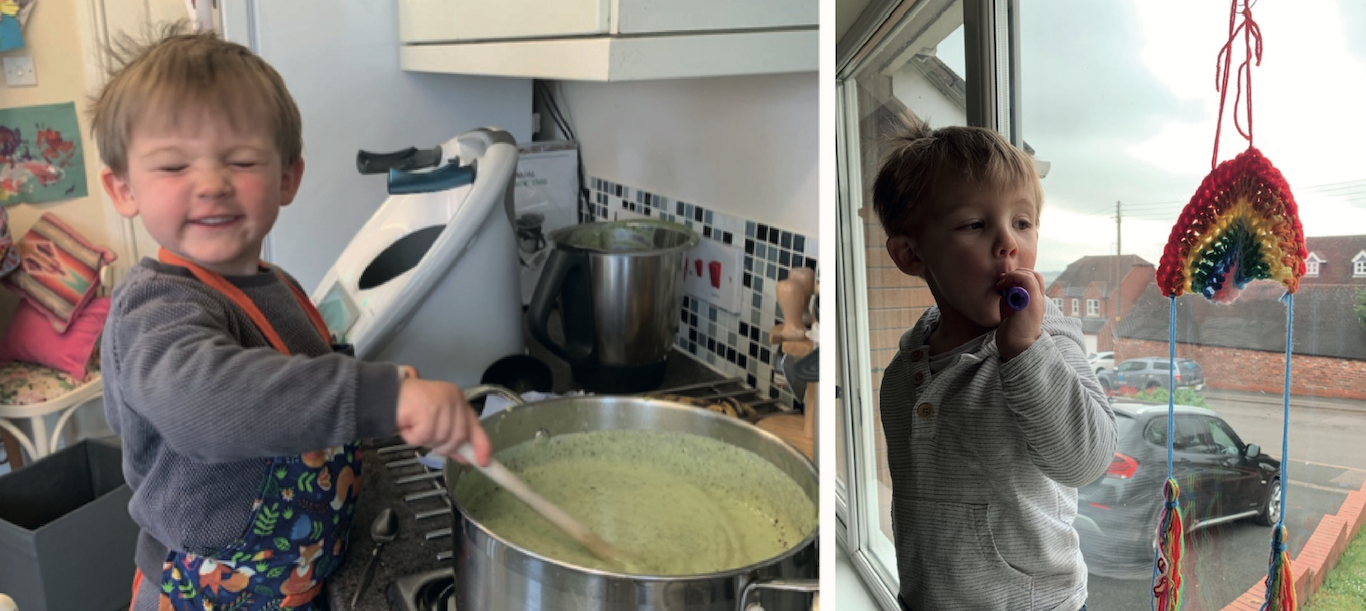 🦠 So what does this mean for PFC?…
I am carrying on the best I can by working from home in isolation. I am still here and I am not going to lie it's tough! Feeling like my whole business has come crashing down around me, trying to pick myself up, be positive and keep the dream alive ……. flipping heck, I thought the last few years were hard, but this is exceptional!!
Especially when you get an email from a client who are equally under as much stress and pressure as you. Their dream wedding has had to change dates, a day which they have been planning for months if not years! The biggest day of their lives and they are suddenly being told they can't do it for reasons beyond anyone's control!!
It's the hardest thing to deal with… and yes I can totally understand… because every event we do I live and breath too and I am in an equally horrendous situation when we have to talk about postponements/payments/terms and conditions – this alone is bad enough when you just have 1 event to cancel (although it happens very rarely) let alone ten, twenty, and now thirty events in the space of a few weeks!! 😞
I have always been a believer in "everything happens for a reason" so I'm hoping at the end of all of this we can begin to see why things happened and maybe I hope this experience can only teach us to re-look at things and understand a little better. 
I'm hoping that this experience for us can end up being the positive one that has lasting effects. I know already that the time I have spent with my son has been invaluable, a few drunken nights dancing in the kitchen with Dave would never have normally happened, and so I'm going to take those as special times. 💖
It's going to have a significant impact on all of us, as we have all been made to stop and reflect on our own lives and the things that are most important to us. I know already it will change the way I do things and the way I think.
So I'm trying to be positive, trying to put emotion aside and let the creativity out, whilst being away from work. I can't be at a function catering for hundreds of people, creating a stunning grazing table, styling your food or hosting Secret Dining events in our Secret Restaurant, but I can be planning what's next!
Believe me, we will be coming back to HQ with new ideas, new things, new hearts, heads and lifestyles!! So staying positive is on the top of my list and I am trying to remain excited about how different we are all going to be after such a huge life-changing experience. We will all party like we never have before 🥳, and we will celebrate with loved ones like it's our last!! ❤️ The good food we have all had will taste even better and the wine will be even sweeter! Family will gather and friends will reunite.
So, cheers 🥂 🍾 open a bottle, have a dance 💃, stay at home and isolate. Paisley Flour will be at your next event, bigger and better than before and celebrating with you!
See you on the other side…
Much love,