Want to be part of our exclusive secret dining club? The 'hush hush' nature, exclusivity and limited availability of our secret restaurant and private dining events are what makes it so special. Fantastic food, beautiful, intimate location, unbelievable ambience and top-notch service make this the most sought-after ticket in town! Make sure you watch this space…
"In January I was invited to the Paisley Flour secret restaurant to celebrate Burns Night 2019. In truth, I knew it would be good as Emma and her team have such fab reviews but in truth, I did not know how amazing it would be.
The six-course tasting menu was out of this world and presented as well as, if not better than most of the top restaurant and fine dining experiences I've had in the past. The flair that Emma and her team have in flavour profiles and innovative presentation is nothing short of extraordinary.
At this event she had a trio playing live music which was perfect in helping set the mood in the intimate and cosy dining space seating just 22 diners. Even though we were all on one rustic table, Paisley Flout were able to create a space that is both intimate enough for couples but that can still accommodate a small party.
Being able to bring your own favourite tipples to enjoy was a refreshing change and this alone is a way to turn a magical dining experience into an affordable one.
In all, I will remember this for a very long time! If you enjoy amazing food and are looking for somewhere to treat a loved one or a small group of friends, don't wait. Join the list and book as soon as you can, I promise you won't be disappointed."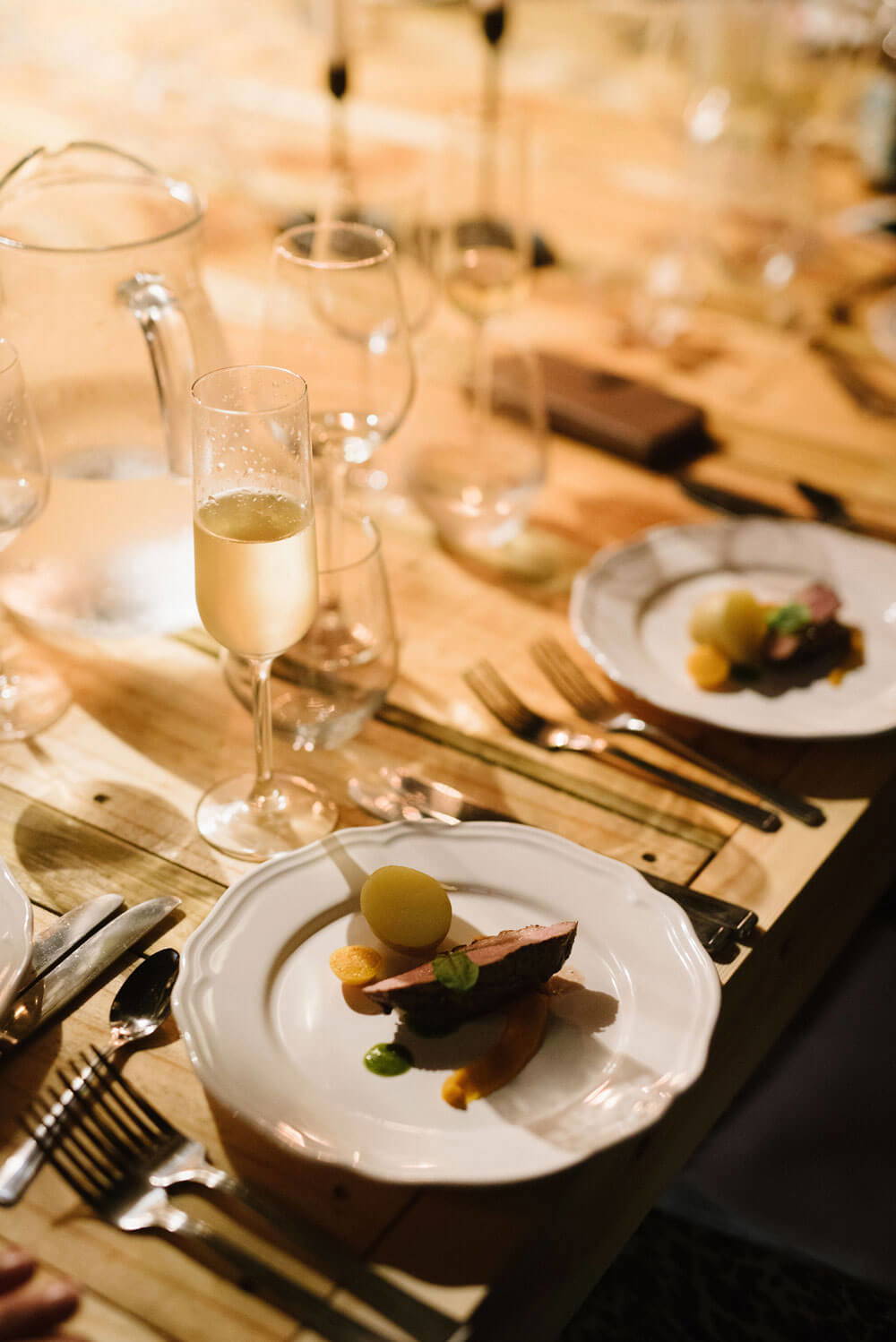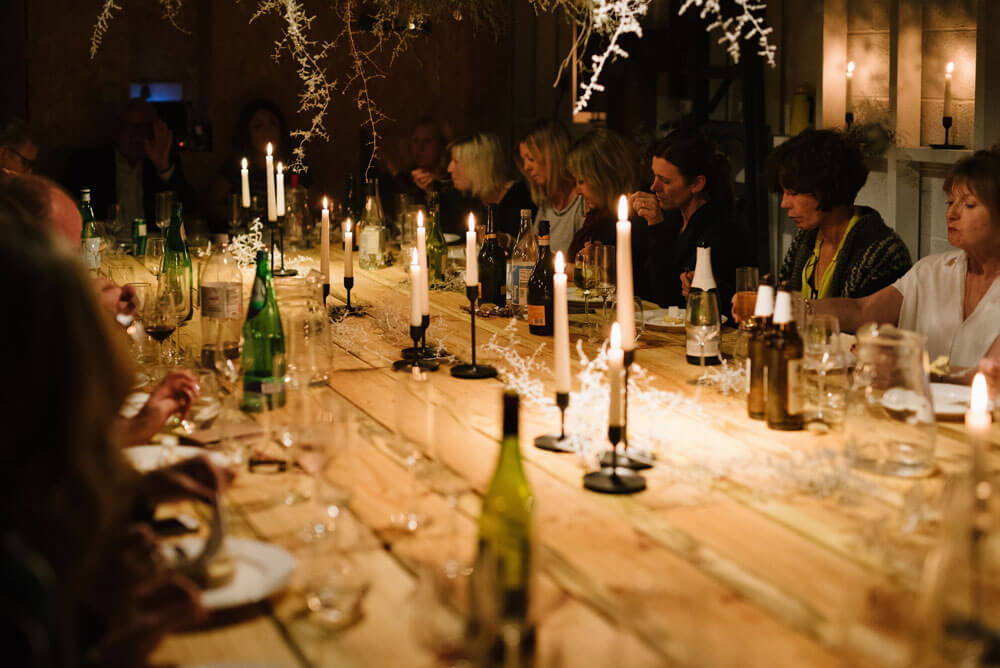 We have lots of exciting plans for future dining events and with us always looking to top the previous event, you won't want to miss out! Become a member and you will get access to our secret dining members area on the website where we'll keep you updated on up-coming secret events and you will be able to book your places online.