I started Paisley Flour in November 2012 after falling in love with the industry back in 2002 when I worked for Chef, Andy Minchin. Andy is now a huge part of my growing family empire and an invaluable asset to the team.
Since 2012, Paisley Flour has gone and continues to go from strength to strength which is a testament to the commitment and relentless effort put in by my hard working, dedicated and loyal Paisley Flour family.
My inspiration comes from working in busy kitchens and private luxury yachts all over the world. It was here my ever-growing passion for the love of food continued to thrive after experiencing the fine foods (and wine) that the Mediterranean had to offer. It's also what encouraged me to take the leap and go it alone.
Paisley Flour has become my life. And after having my son Solomon, it only inspired me more to create a business which we both can be proud of. I absolutely love what I do and love Paisley Flour – you could only be part of this industry if you loved it… because my goodness it's hard work! I am so excited about the future and looking forward to seeing how my Paisley Flour family and empire evolves.
Here at Paisley Flour, we are a very tight-knit bunch having worked together for many years, and the success of the business is very much a team effort. We pride ourselves on being a really friendly and easy to approach gang meaning that from that very first contact with us right through to the event itself, you will feel assured that your event is in safe hands.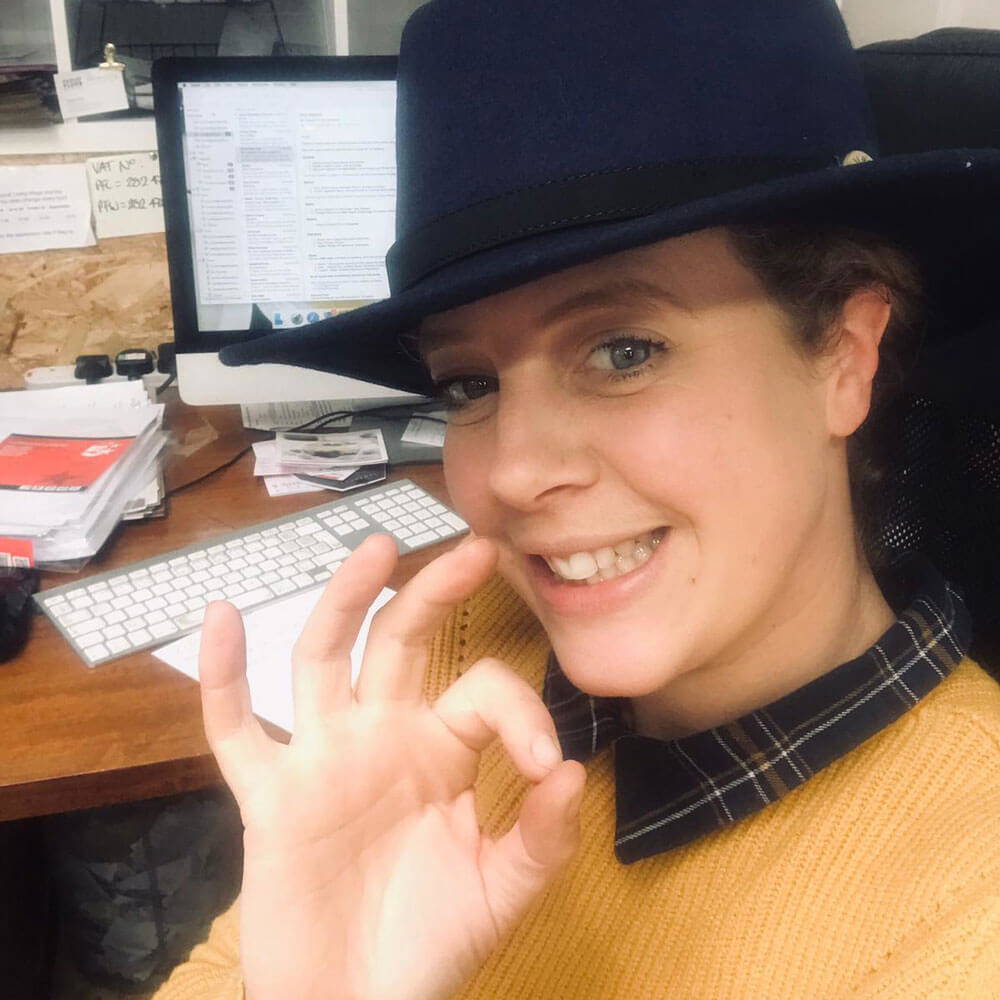 Sam
Head of Weddings & Office Manager 
Sam is our Wedding Coordinator and Office Manager and keeps Emma in check with all her crazy ideas! She handles all of our weddings from the moment of enquiry, the first quotes, and making sure everything is set in place for the big day! Sam will be your first point of contact when you get in touch with Paisley Flour!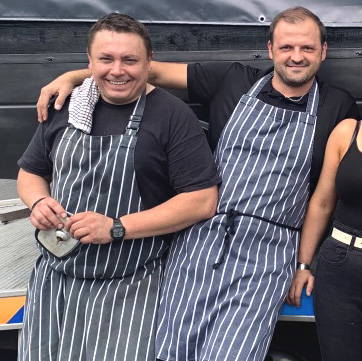 Tom & Mario
CHEFs
Tom & Mario moved to the UK around 20 years ago where working at the Elm's Abberley, they worked themselves up to Sous Chef & Head Chef whilst continuing to work alongside Emma in other ventures at the same time.
Tom & Mario opened their own restaurant in 2011, then closing in 2018 to both become firm members of the Paisley Flour family.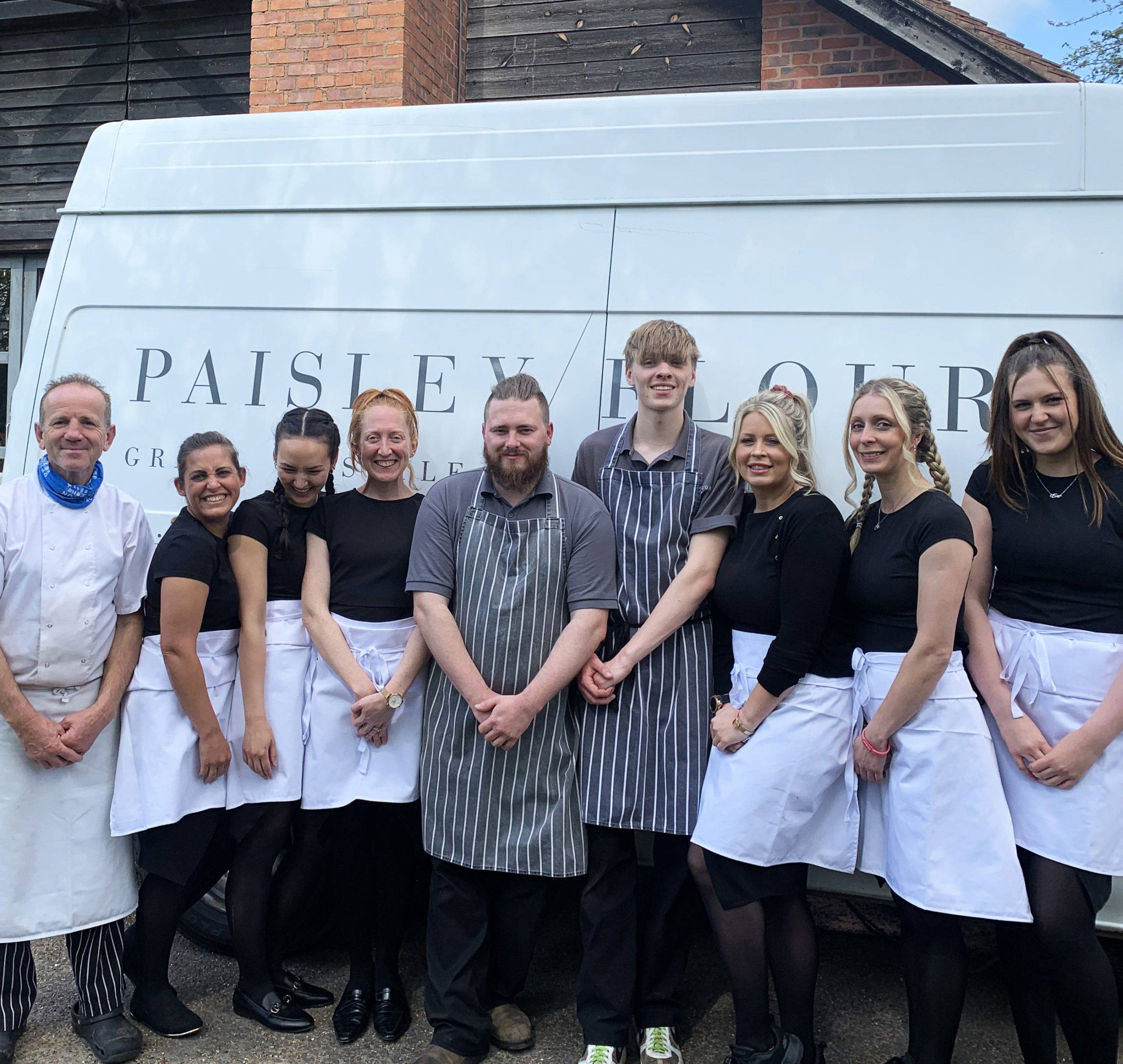 The FOH Team
Paisley Events Team
We have a large team of front of house staff who are brilliant on every event, our friendly team will ensure you guests are well looked after and each event runs really smoothly! Their incredible service is the cherry on the top of the cake at your event and of your Paisley experience!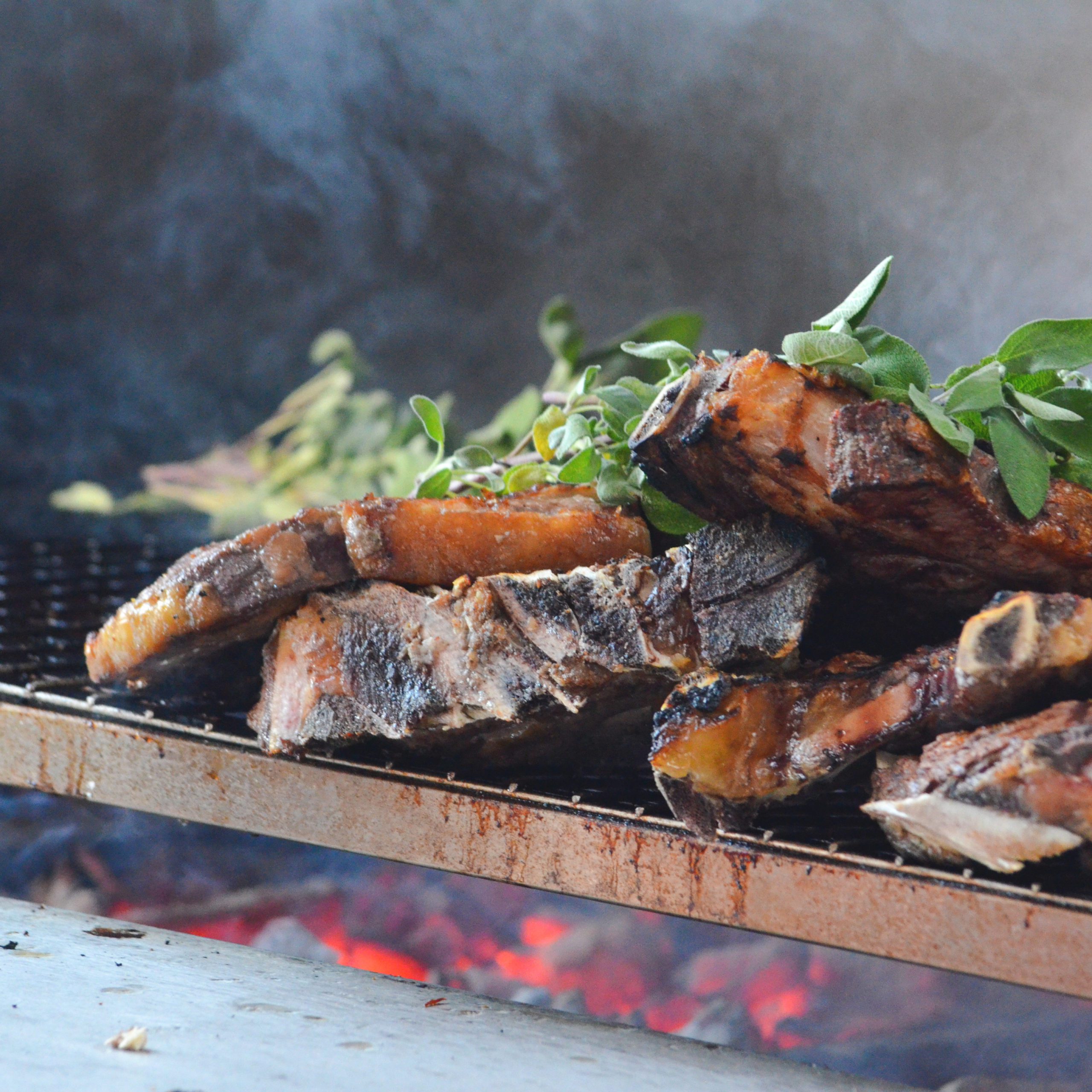 Boris
The BBQ
Boris is our very versatile BBQ, perfect for outdoor events such as weddings, garden parties and birthdays! With menu options such as BBQ Brisket of Beef, Spiced Chicken Breast and a table full of fresh salad options, you really can't go wrong with Boris!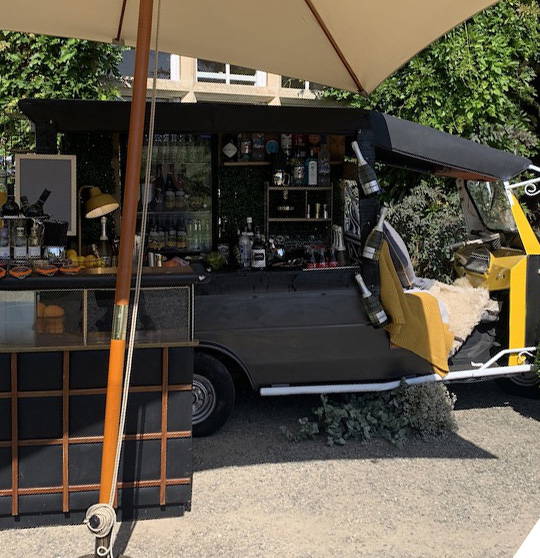 Tye
The Tuk Tuk 
Our three-wheeled speed machine is fully fitted with two draught pumps to serve a larger and cider of your choice. Prefer gin? No problem – we can stock the shelves with a selection of artisan gins and fill the fridge with premium tonics. For the wine lovers, there's plenty of space and if you want to keep it low key we can provide a range of alcohol-free drinks too!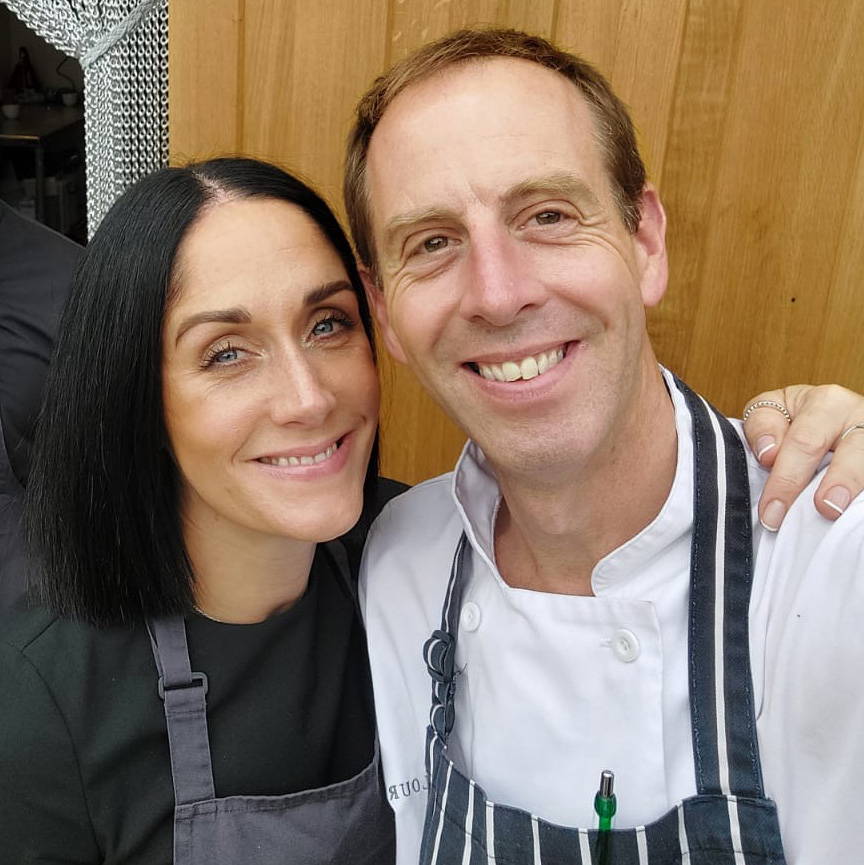 Amy
Head of Corporate 
Amy is one of our lovely office ladies who handles all of our corporate clients and enquiries, alongside creating menus, planning and organising all of your Private Dining buffet and street food requirements! So she will be your first point of contact if you are looking for corporate or private event catering!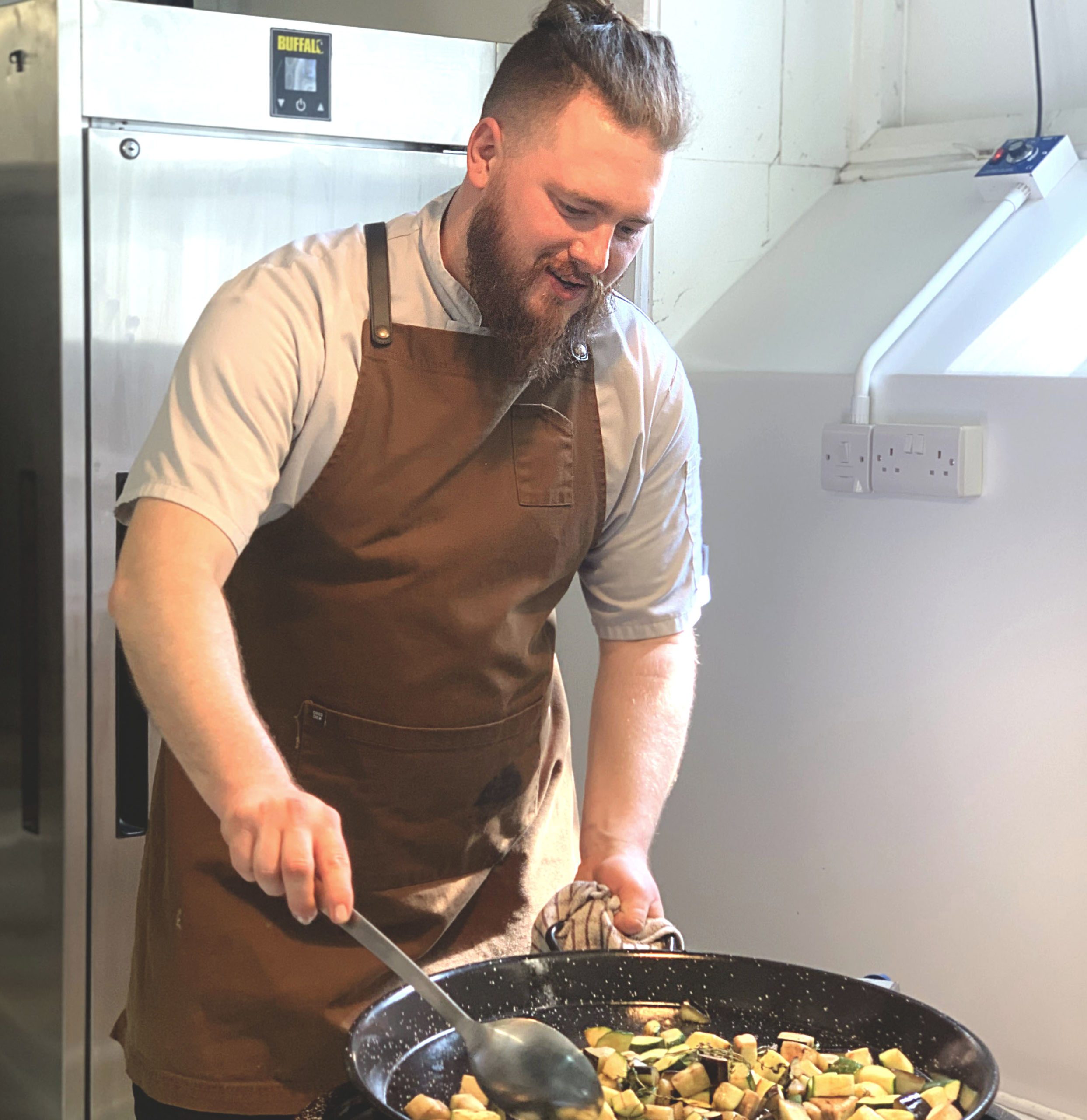 Jacob
CHEF
Jacob is one of our amazing chefs, he works in the kitchen all week and then he will be behind the scenes at your events on the weekend! He works so hard prepping every last detail and making sure the food is outstadning. Jacob is also the wonderful chef that will bake your celebration cake and create the beautiful pavlova letters when you order sweet treats from us!
Ellie
SOCIAL MEDIA & MARKETING MANAGER 
Ellie handles everything social media and marketing, from keeping you all updated with what we have been up to on our socials to designing our menus and brochures and photographing while we are out events. She is also in the office monday to friday so may be your first point of contact when the other ladies are not able to answer the phone.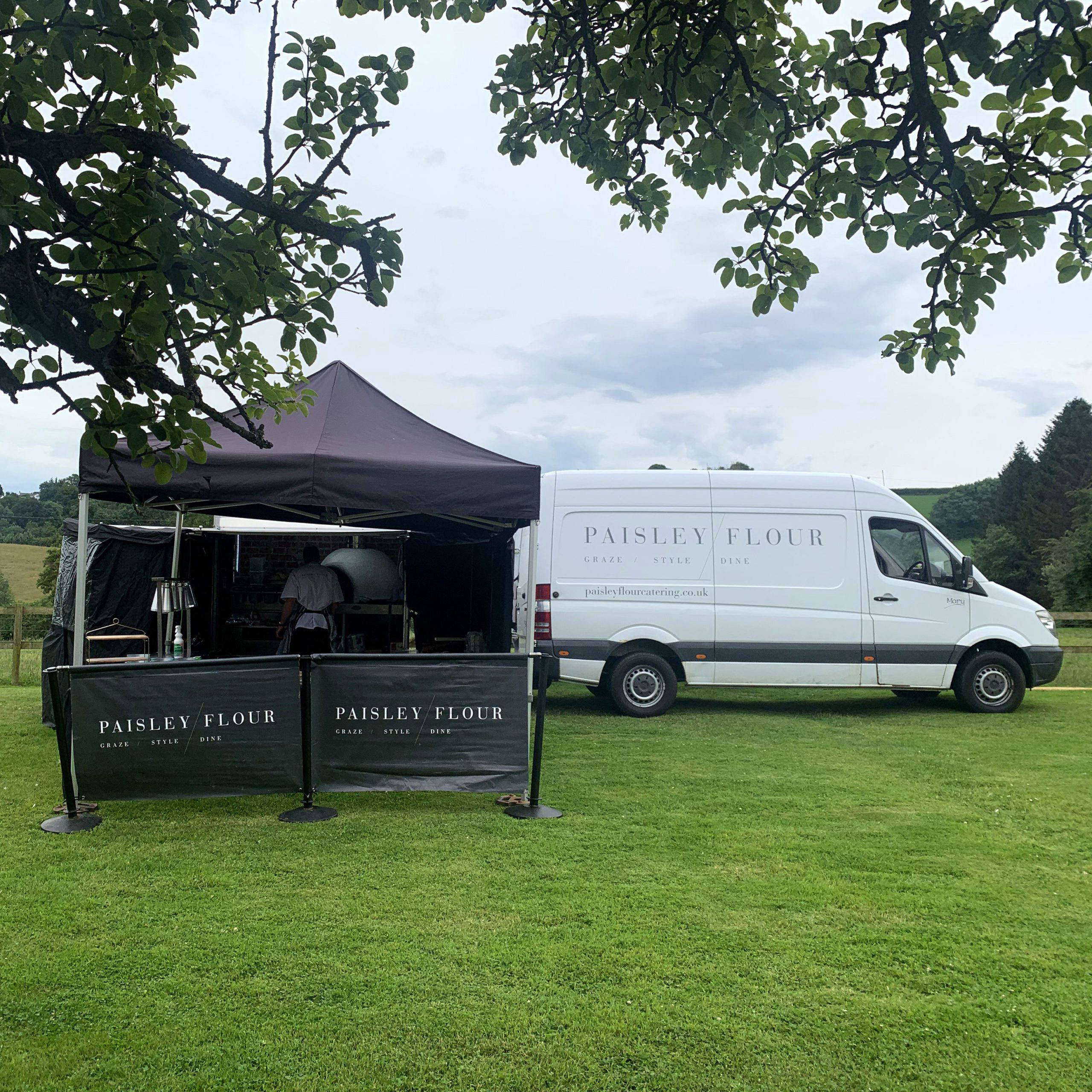 Mary
the mercedes sprinter
Mary was our first valued member of the team back in 2014, she's our trusty work horse and is the backbones to all of our events.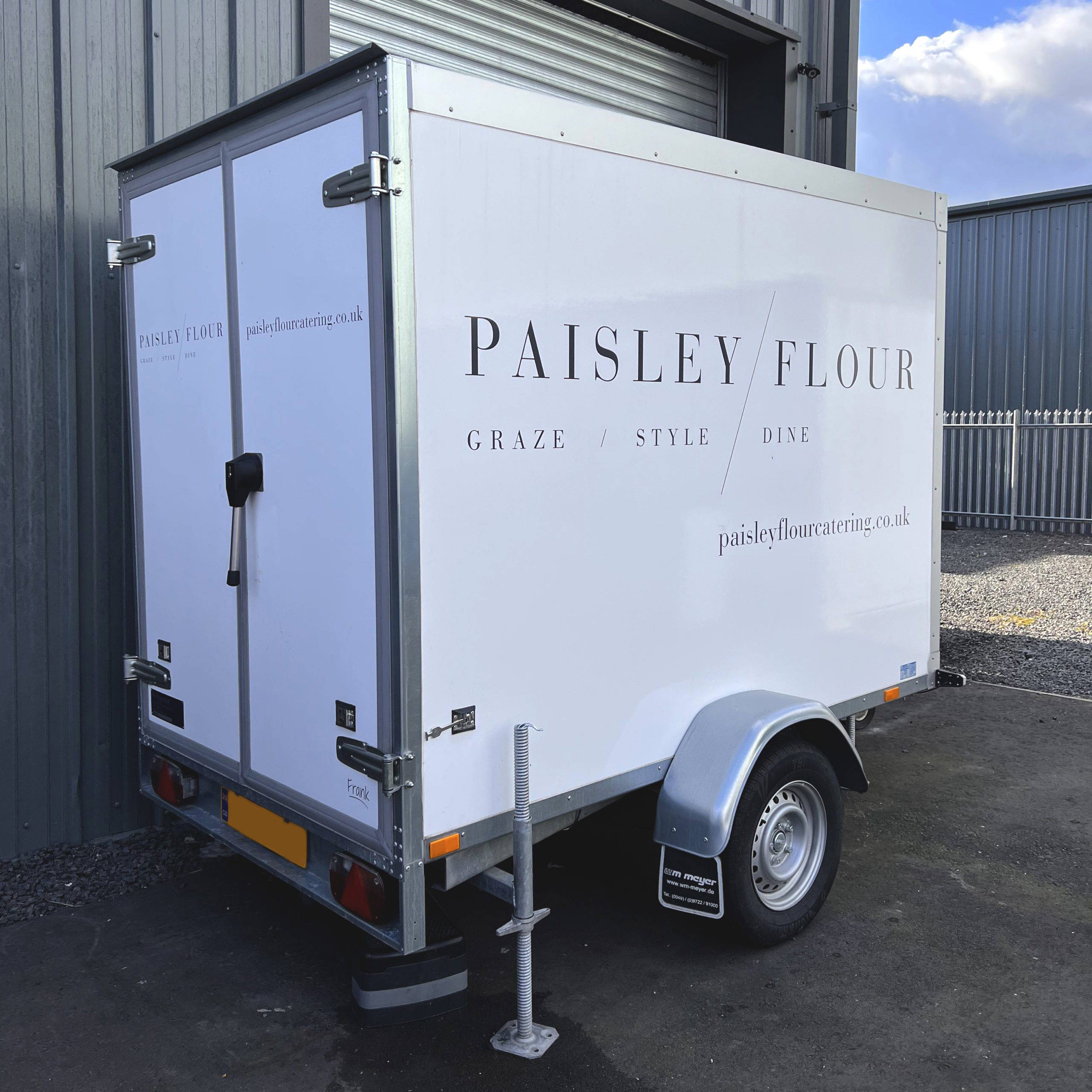 Frank
The Refrigerated Trailer
Frank joined the Paisley family last year! Due to Covid-19, we had an extremely busy wedding season with postponements from the year before on top of an already fully booked calendar, sometimes doing three weddings on one weekend! Therefore Frank was a much-needed member of the team, as we were able to use the two refrigerated vehicles at two different events, taking some of the stress off Freddie!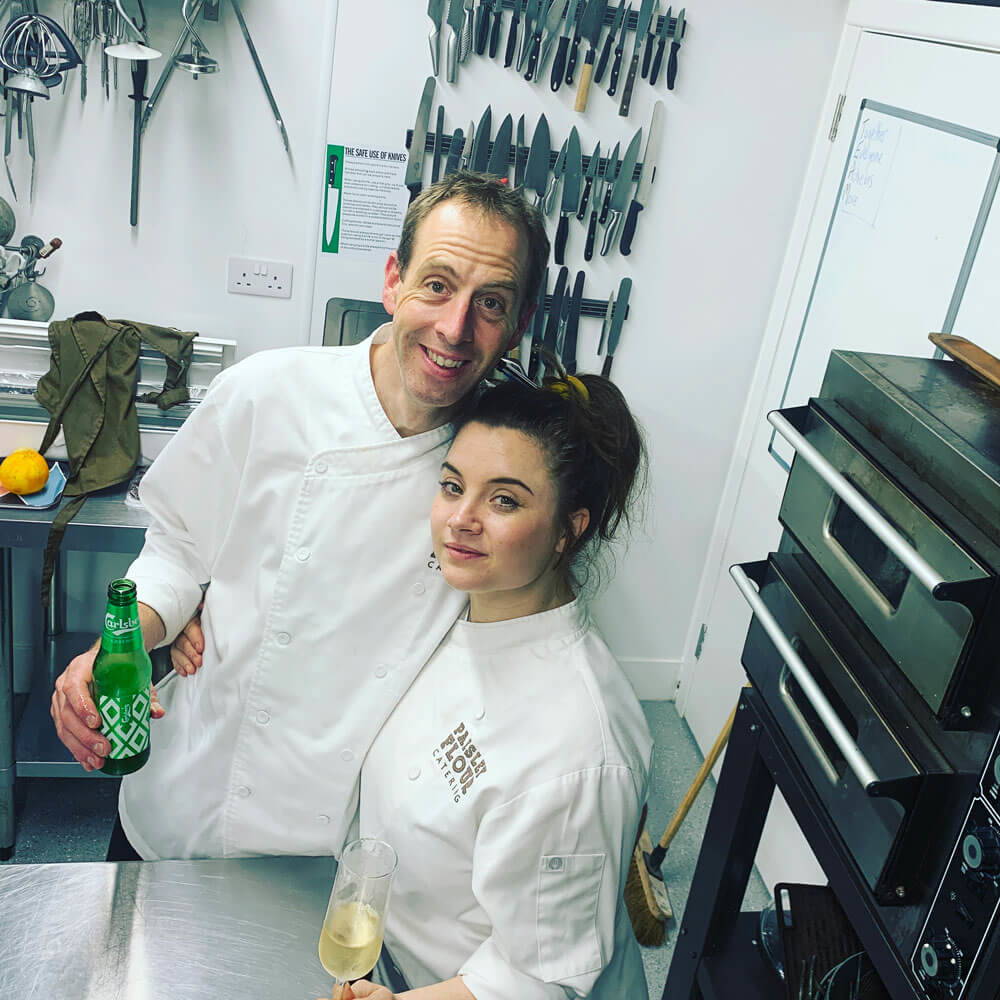 Andy
Chef
Andy Minchin is the clown of the bunch…always laughing and joking, yet motivating everyone with his constant enthusiasm and immense knowledge of food! He's one of the most driven and focused people I know and takes his passion and love for the industry to the next level on every single occasion. Our paths initially crossed when he started training me as a chef and now he's a massive part of the Paisley Flour Team and great friend.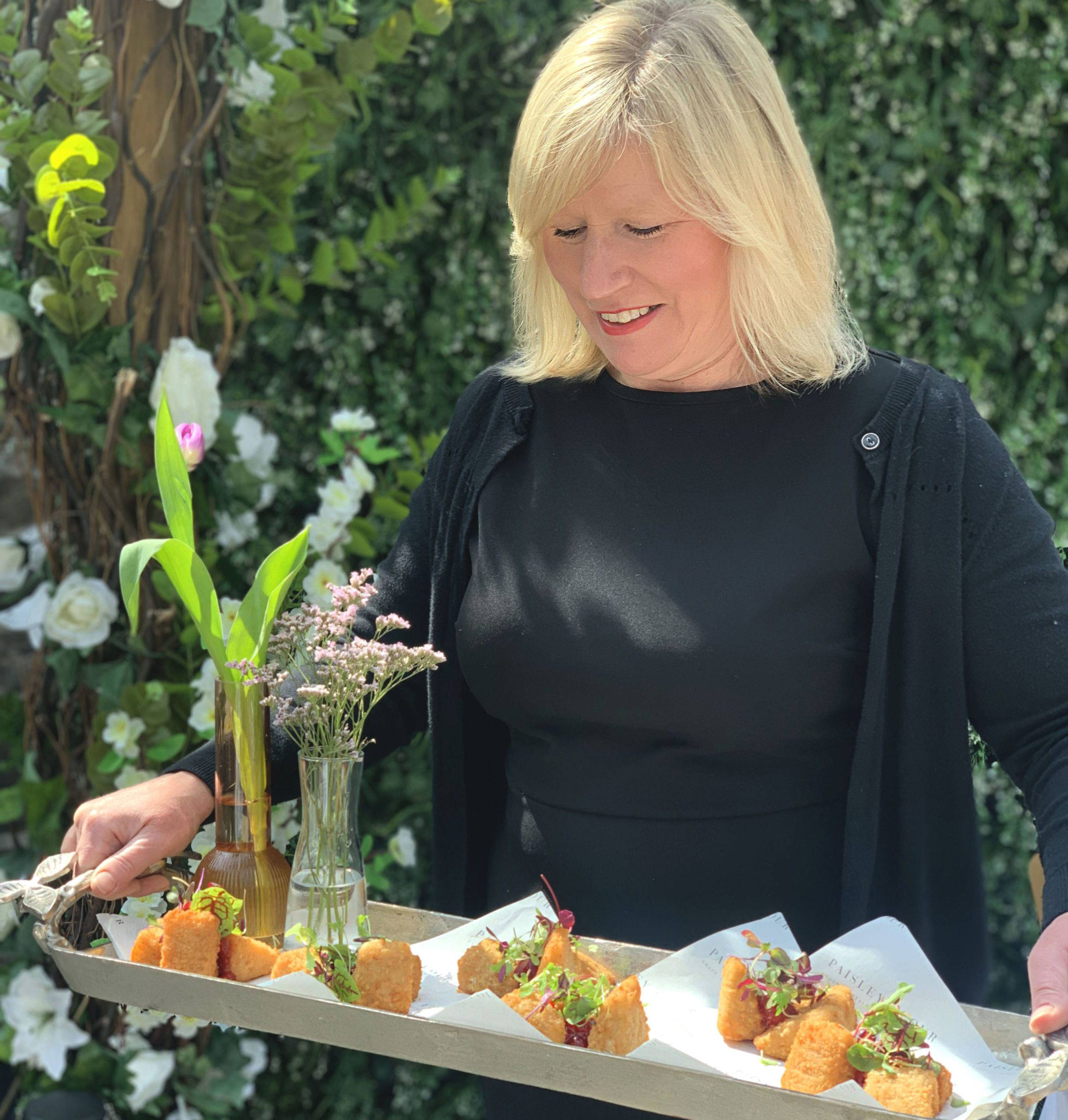 Polly
Head Front of House & Staff Manager 
Polly is the head front of house at many of our events, she does a wonderful job at leading the teams and providing an outstanding service! She also works in the office on a Friday organsing our staff for each function, so she may be the friendly voice you hear if you contact us at the end of the week!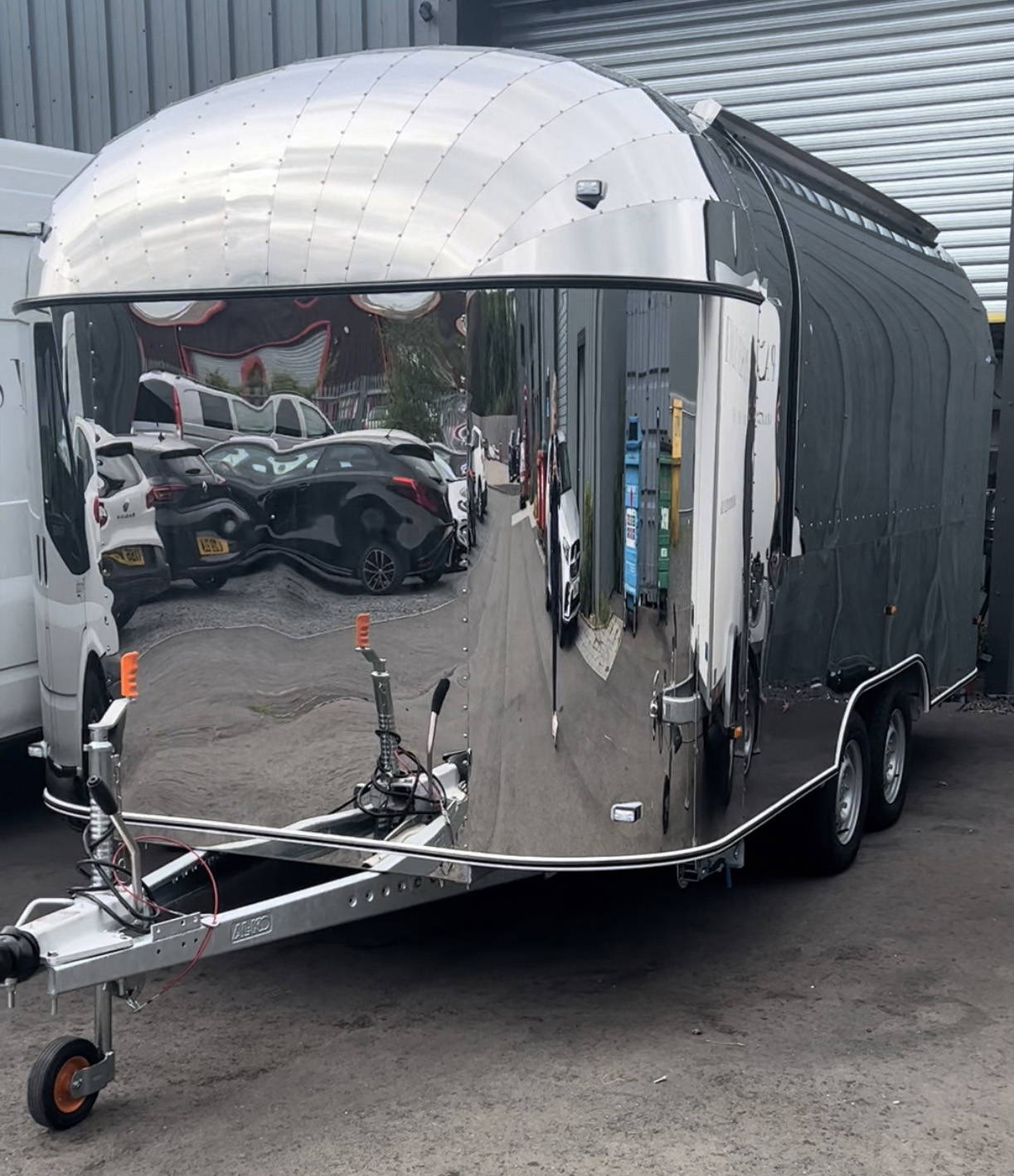 Annie
The Airstream
We are so EXCITED to welcome Annie the Airstream to the team! Annie is going to be a favourite we are sure of it! Perfect for coprorate events with tasty crew catering, a real crowd pleaser for evening food at a wedding and Paisley now have a kitchen on wheels taking us all over the country!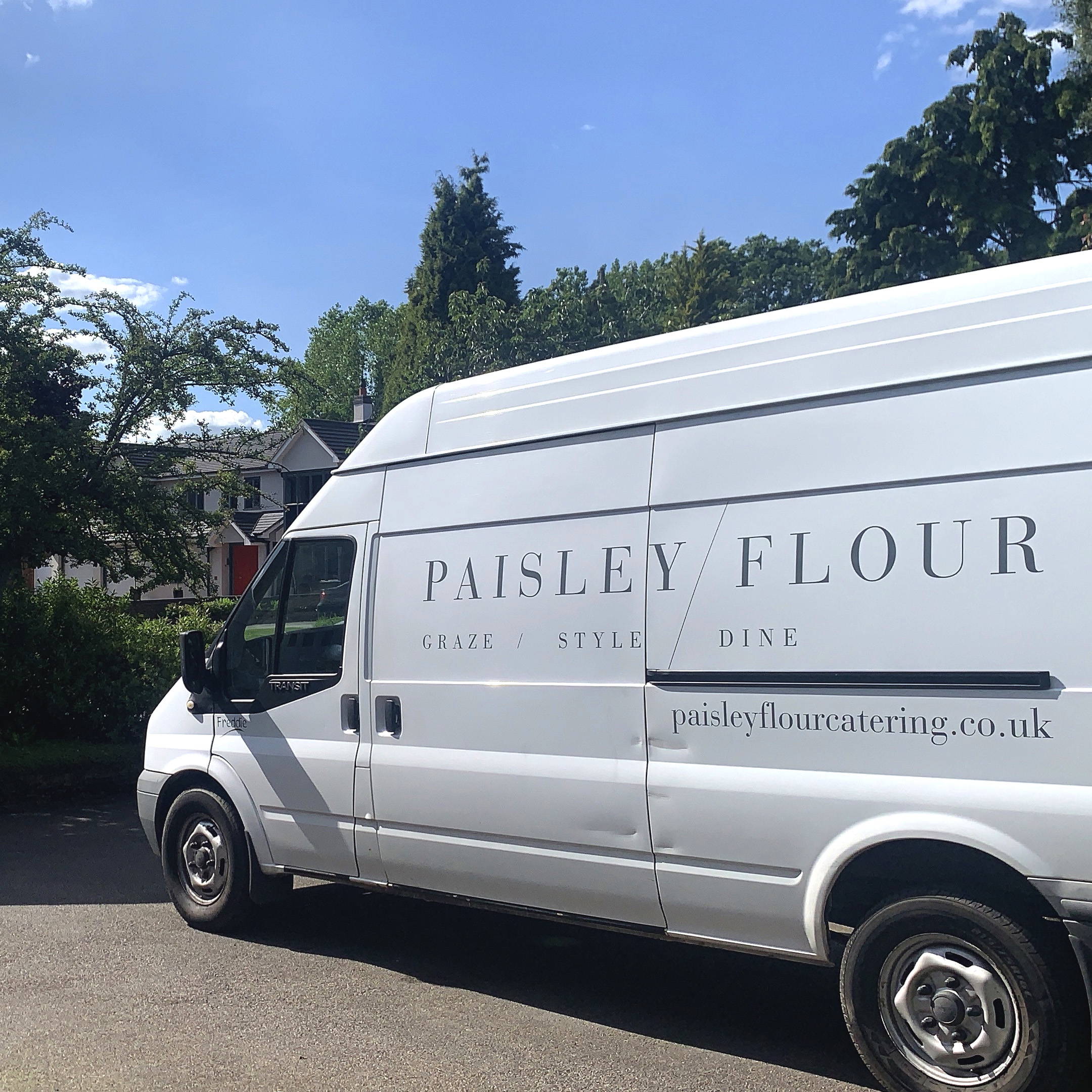 Freddie
The Fridge Van
Freddie the trusted fridge van is responsible for keeping our locally sourced produce fresh when on the road. Hopefully, he can keep his 'cool' under the pressure.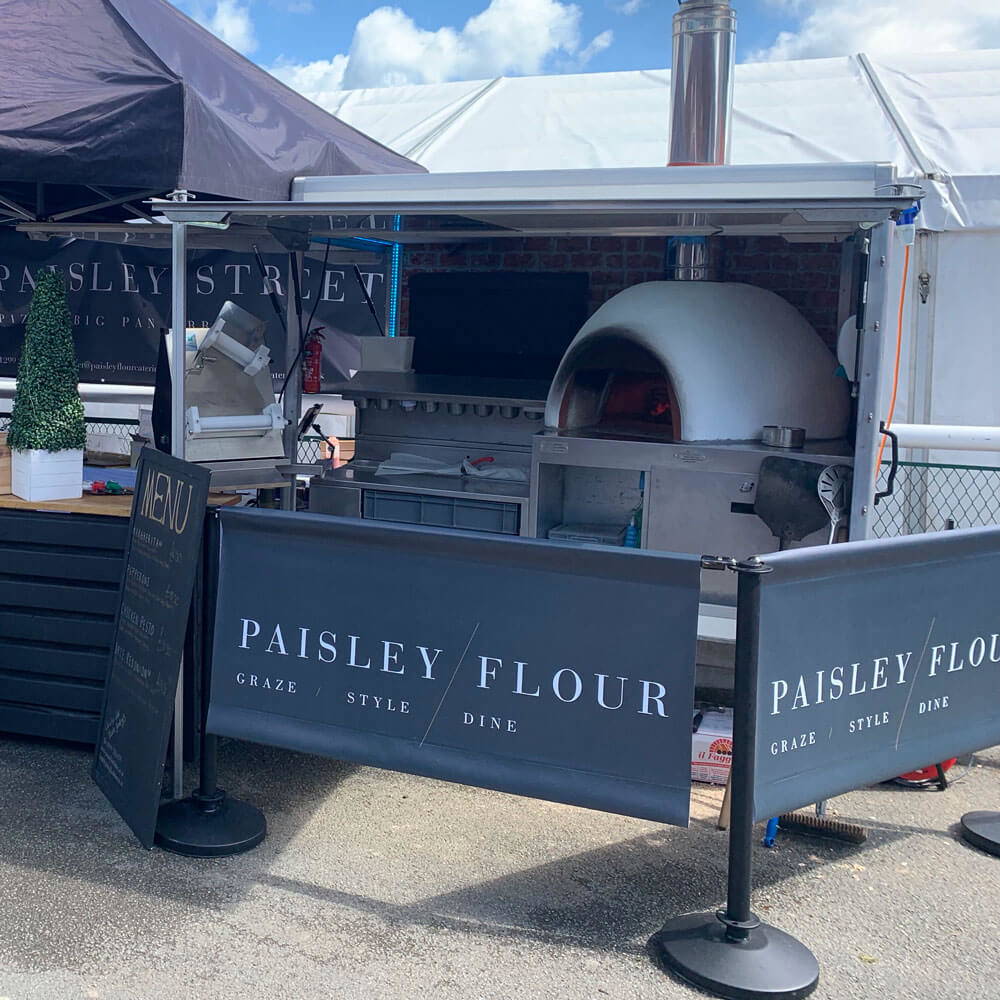 Priscilla
The Pizza Trailer
Our mobile pizza oven nicknamed Priscilla The Pizza Trailer joined our Paisley Family in 2019! Our 'fiery' friend delivers delicious rustic style pizza wherever she goes in just 90 seconds and has been a brillaint addition to Paisley, she is very popular with street food events, wedding evening food and also for corporate lunches for our local clients!